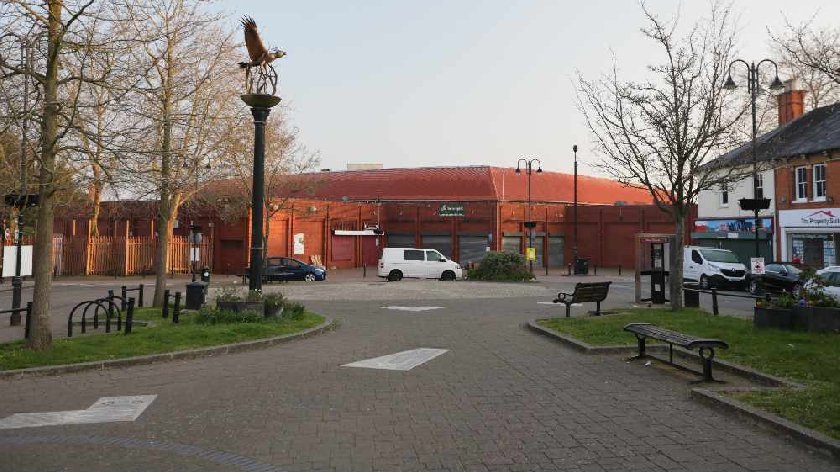 A leading councillor has welcomed new proposals for a £1m investment in Wolverton town centre to provide new parking, a new cycle route and landscaping improvements.
The plans reveal a range of improvements to the town centre, including 71 new town centre car parking spaces, a new dedicated cycle route, road pavement improvements, new tree planting, and a new one system on Church Street in a bid to tackle long standing concerns about pedestrian safety.
Milton Keynes Council has been working on the improvements as part a new push to regenerate the town centre, and form part of a scheme to complement the new proposals to demolish and regenerate the derelict Agora shopping centre and the surrounding area. The £25m regeneration plans, submitted by developer TOWN, have been met with criticism from some local residents and businesses over parking.
The Milton Keynes Council proposals will be discussed at the meeting of Wolverton & Greenleys Town Council on Tuesday evening (26/1) as part of the discussion on the town centre regeneration plans. Cllr Robert Middleton, Cabinet Member for Resources and a ward councillor for Wolverton, will attend along with other MKC representatives. Local residents will also have the chance to comment on plans before any final decision.
Cllr Rob Middleton, Cabinet Member for Resources and Wolverton ward member, said: "I welcome the £1m investment proposals by Milton Keynes Council as part of a multi-million-pound opportunity to regenerate Wolverton. More parking, better cycling routes, improved safety and a greener landscape are all things residents want."
He continued: "The residents of Wolverton are united in their desire to see the Agora demolished and the site regenerated, but some are still understandably concerned about parking provision. These plans will deliver an additional 71 spaces on a currently semi-derelict and underused council car park on St George's Way and Church Street in the town centre. However, we want to promote more substantiable transport and I'm also pleased to see that alongside new car parking, that there are plans to create a new dedicated cycling route, mend pavements & road surfaces, plant new trees, and create a one way a stretch of Church Street near the Agora site to improve pedestrian safety.
"The regeneration of Wolverton town centre is a long-standing ambition. These £1m investment proposals form part of a package in addition to the £25m development of the Agora area of the town centre which has been proposed but not delivered for decades. There is a once in a more than a generation opportunity here, at one of the most difficult times our country has ever faced, to get this done. I'm really excited and will continue to work with residents to make any improvements we can to the plans."