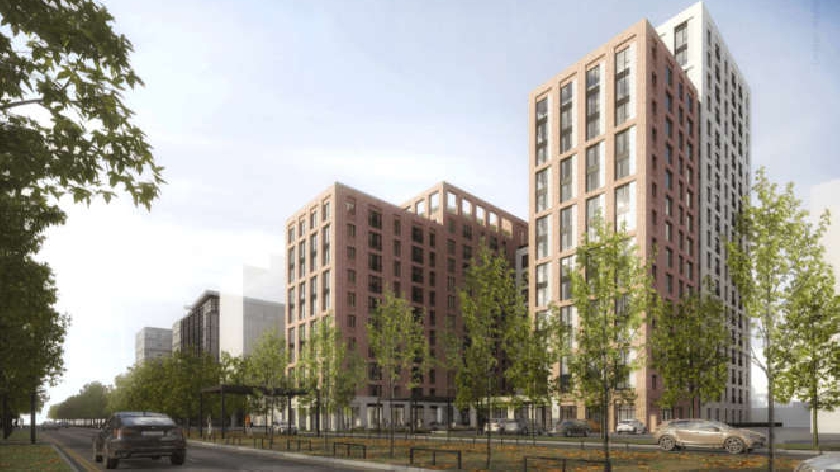 When complete, the development will comprise 294 one, two and three-bedroom build to rent apartments split over the 18-storey building.
The development will also include 83 car parking spaces, 294 cycle storage facilities, commercial space of 2,500 sq ft and 17,324 sq ft of internal and external amenity space, ranging from a ground floor reception and lounge, to roof terraces, parcel storage and two landscaped courtyards.
Mark Woodrow, joint managing director of Packaged Living, said: "We are delighted to be a part of the topping-out ceremony for The Almere – a hugely significant scheme for Packaged Living as the first in our build to rent pipeline of over 2,000 homes.
"We thank Winvic for doing a great job in the challenging circumstances of the last year."
Mark Jones, director of multi-room, added: "We are thrilled to have reached this milestone despite the unprecedented challenges over the last year.
"I'd to congratulate the team for their hard work and dedication in getting the project to this stage. It's great to be able to welcome the Packaged Living and Invesco team to the site to enjoy the views from the top of the 18 storey building."
Construction is due to be completed in early 2022.
READ MORE : Plan for 18-storey block of flats in Milton Keynes gets green light despite shortfall of 233 car parking spaces