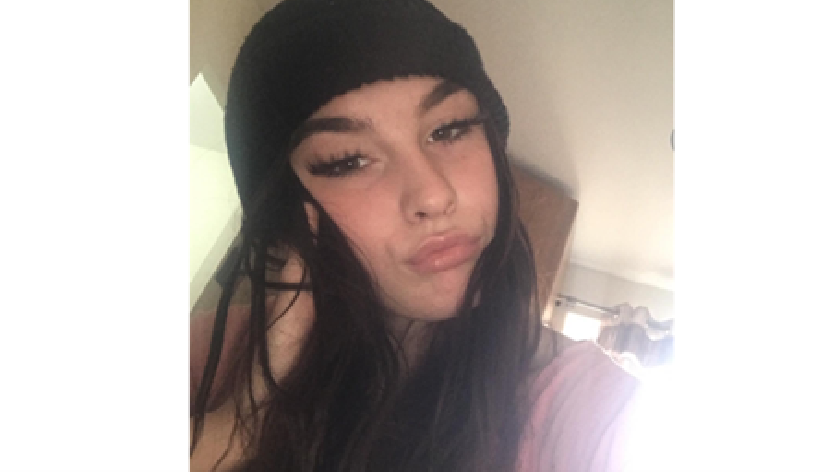 17-year-old Katelyn
17-year-old Katelyn remains in hospital with life changing injuries after being hit by a car on Friday 19th November.
On Friday 19th November, 17-year-old Katelyn was crossing the V8 Dual carriageway, near to Tinkers Bridge, when she was hit by a car in the second lane.
The driver of the vehicle was not injured.
Katelyn, who lives in semi supported living under the care of mum Carly and her aunty Kim, was cared for at the scene by 2 off duty nurses until a helicopter arrived and transferred her to John Radcliffe Hospital.
Aunty Kim says: "The helicopter doctors arrived and put her to sleep straight away and transferred her to the John Radcliffe hospital in Oxford. At that time we were told it wasn't looking good.
"She was put on life support and her injuries were a broken neck, massive head injury and a dislocated hip, they had to put a bolt in her head to measure the ores her brain.
"She was woke up on Saturday afternoon but by Sunday they had to put her back in life support as she became poorly again.
"She has life changing injuries the doctors have told us so she will need a lot of rehabilitation."
Katelyn has since been moved to a trauma ward where she is now awake.
This collision took place close to the spot where Neesha-Leigh Dundon, 12, was killed in 2014.
A wife of a witness to Katelyns crash has since set up a petition for a reduced speed limit, better lighting in underpasses and cctv.
Petition Organiser Kirsty Graham says: "On Friday 19th November at 17:13 my husband and sister-in-law witnessed Katelyn, a 17 year old girl be hit by a car travelling at 50-60 MPH on the V8 Marlborough street between Netherfield and Tinkers Bridge. For reasons beyond my knowledge she decided to cross the main road instead of using the underpass.
"The underpasses, which have extremely poor lighting, overgrown bushes and people hanging about the consuming alcohol. 2 of the street lamps on the entrance to Tinkers Bridge were also not working when this incident happened.
"I for 1 understand why she wouldn't have wanted to use the underpass."
A GoFundMe has also been set up to help Katelyns family stay close to her as she continues her rehabilitation in hospital.
Investigating officer PC Polly Rayner of the Joint Operations Roads Police Unit, based at Three Mile Cross, said: "We are appealing to anyone who may have witnessed this collision or seen the pedestrian prior to the collision.
"It is thought the pedestrian entered the V8 from the Tinkers Bridge Estate, so we would ask anyone who may have seen her on the estate to also please come forward.
"She is described as white, with long brown hair, around 5ft 5ins tall and wearing dark clothing.
"Additionally we would also ask anyone with a dash-cam or anyone who lives on the Tinkers Bridge estate who has CCTV or a door bell camera, to please check their footage and contact us if it shows anything that could help our investigation.
"If you have information please call 101 quoting reference 1664 19/11/2021 or you can report online using the same reference."
READ MORE: Police appeal for witnesses after pedestrian seriously injured in crash on busy Milton Keynes road