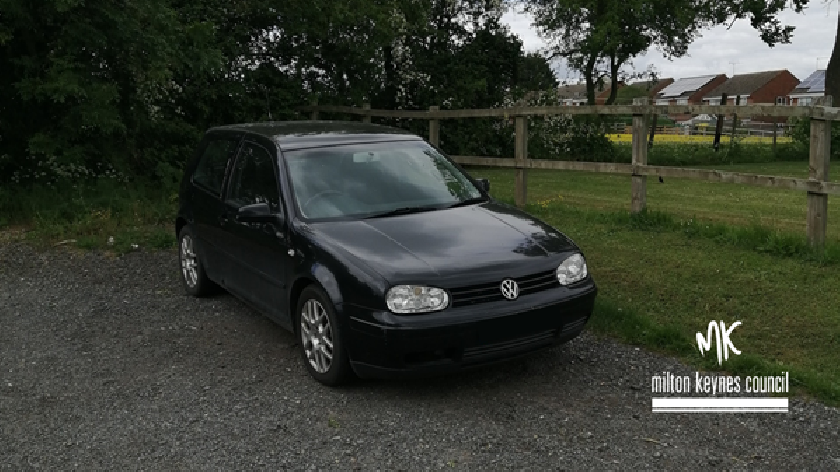 A motorist from Bedfordshire who abandoned a vehicle in Milton Keynes has been ordered to pay £1,500 following an investigation by Milton Keynes Council's Environmental Crime Unit.
The man from Turvey in Bedfordshire was found guilty of abandoning a Volkswagen Golf on public land in Lavendon earlier this year.
He failed to respond to Milton Keynes Council's requests to remove the vehicle and was issued with a Fixed Penalty Notice, which he failed to pay and was summonsed to appear at Milton Keynes Magistrates on 18 December.
But he then failed to attend court and was found guilty in his absence of abandoning a vehicle. He was fined £220 for the offence and told to pay Milton Keynes Council £445 in compensation for the removal, storage and destruction of the car.
He was also ordered to pay the Council's legal and investigation costs of £809 plus a victim surcharge of £34.
Cllr Emily Darlington, Cabinet Member for Public Realm at Milton Keynes Council said: "I hope this sends a clear message to anybody thinking of abandoning a vehicle in Milton Keynes, who expects someone else to clear it up after them, that it's really not worth it."