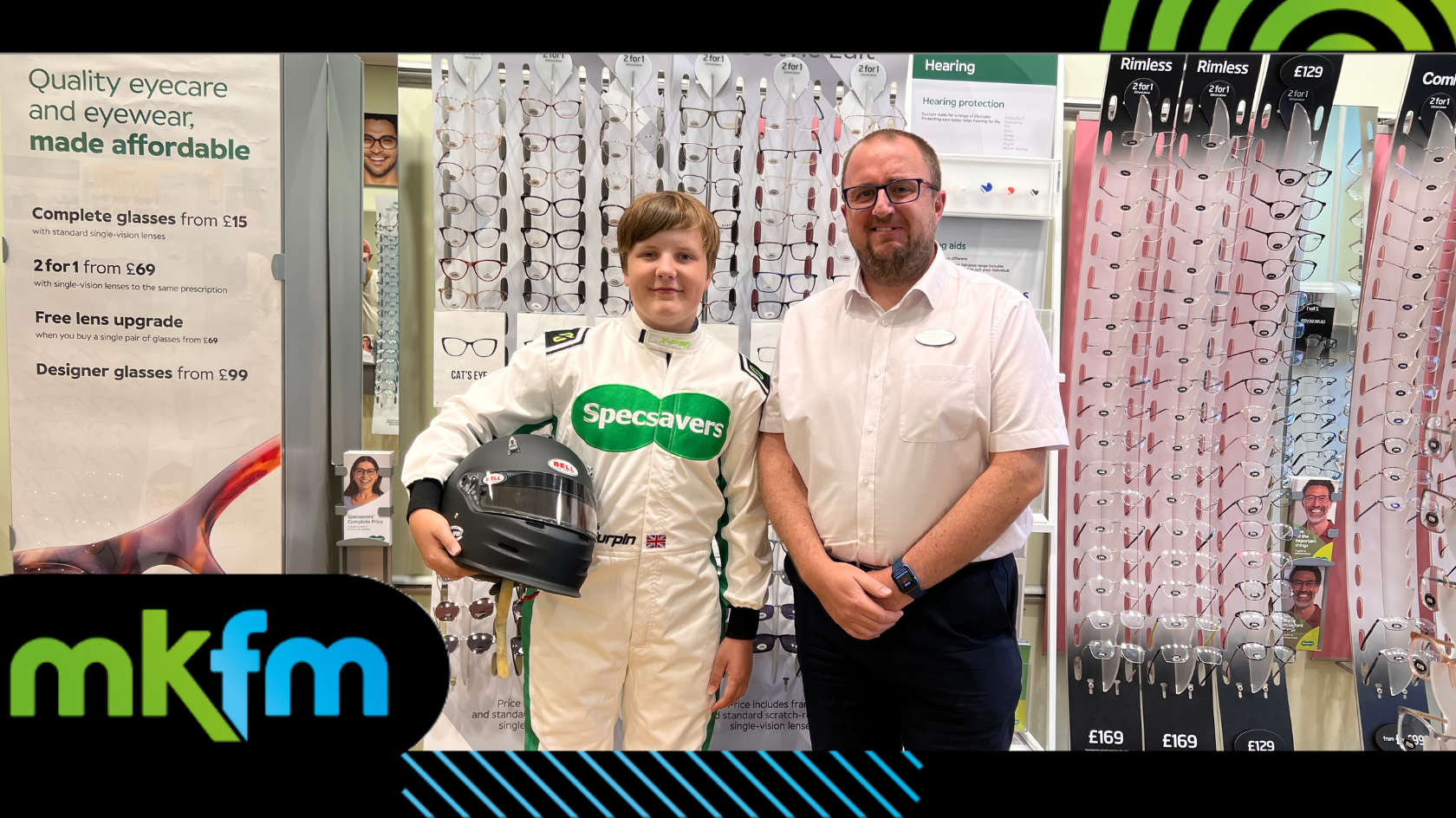 The future looks bright for aspiring Formula 1 racer Owen Turpin after he secured sponsorship from Milton Keynes opticians.
Although only 13, Owen has been showing great skill as a go-kart driver in the Junior Sprint League at Daytona in Milton Keynes, which is one of the potential routes into F1.
His abilities behind the wheel recently caught the eye of directors at the Specsavers store on Silbury Boulevard, and they've agreed a deal to support Owen.
The sponsorship will see Owen pull up to the grid in a new white race suit, shoes, rib vest and neck brace, all featuring the Specsavers logo.
Owen, from Ampthill, says: "I'm really grateful to everyone at the Silbury Boulevard store. I really appreciate the support they're giving me.
"It takes a lot of commitment to compete in go-karting. I'm racing regularly, having taken part in both the In-Kart Championship and now the Junior Sprint League at Daytona Milton Keynes track and also have to work out at the local gym so I've got the stamina and strength to handle the kart, especially now I'm competing with drivers up to 15 years old.'
Rachel Turpin, Owen's mum, added: "Watching him race is incredible, but is also quite scary as he reaches speeds in excess of 50 mph.
"After hearing about Owen's amazing achievements, the team at Specsavers Milton Keynes were keen to back him."
Steve Moore, Specsavers Milton Keynes store director, says: "We always want to positively impact our community, whether that be directly through our services and expertise in-store or indirectly by championing others, giving them the ability and facilities to lead healthy and fulfilling lives.
"We're thrilled to be supporting Owen's racing journey. He's a true ambassador for the sport. He's got ambition, commitment and dedication, and we're confident that he will succeed at whatever he applies himself to and wish him every success for the new season."
For more information or to book an appointment at Specsavers Milton Keynes call 01908 662116, click here.