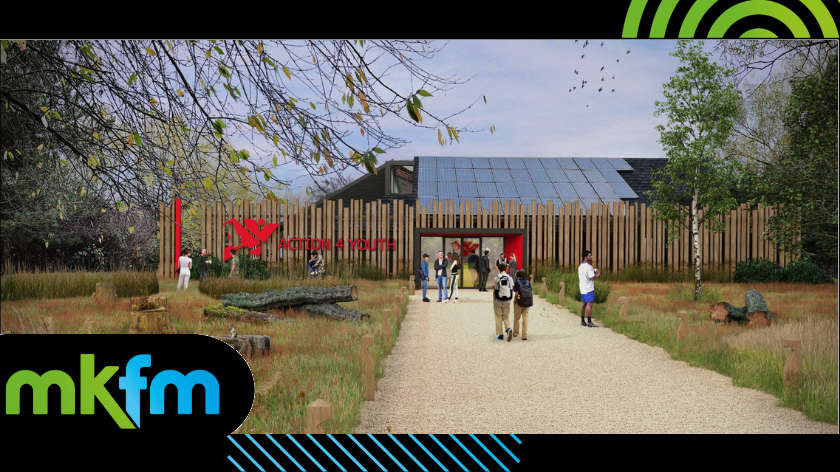 A £1.4 million campaign to ceate an accessible, state-of-the-art centre for outdoor adventure education has been launched.
A campaign has been launched by Action4Youth to transform the existing Caldecotte Xperience into a totally accessible, sustainable centre.
The Countess Howe, the charity's President said: "This exciting and vital regional project will open up the exceptional Caldecotte Xperience to many more young people by increasing accessibility across the whole site. It will give opportunity for all to taste adventure and experience the transformational qualities which participation affords."
The centre, on a site adjacent to the 70 acres Caldecotte Lake, currently enables more than 12,000 young people from 3-24 to experience outdoor and adventure education.
Charity CEO Jenifer Cameron knows changes enabling all-year use will benefit thousands more young people: "Outdoor and adventure education is immensely stimulating for children of all abilities.
"With the changes we are bringing to the centre buildings we will be able to provide fully accessible, practical and comfortable facilities for more young people, all year round, particularly for those with special needs who benefit so much from their visits to TCX."
Plans drawn up by Benchmark Architects include the repurposing of the existing 30-year-old building to create state-of-the-art facilities to maximise use of the space.
The new features will include wide spaces with wheelchair accessible corridors, multi-functional spaces, fully accessible toilet, shower and changing areas, drying and boot room, improved kitchen and catering areas and an open plan office space enabling accessible job opportunities.
Lady Howe welcomes the move to make the entire building inclusive and accessible. "It is imperative for everyone to have equal access to sports and challenges wherever possible. We all know how good for our mental and physical health sport and being outdoors is. These experiences can be life changing, they build morale, friendships, teamworking and confidence, and the values of sportsmanship and working together.
"The existing building is simply no longer fit for purpose and cannot adequately support the diverse needs of many of the vulnerable children and young people who could benefit so much from accessing the many programmes on offer.
"I am wholeheartedly behind this project and know that Action4Youth really does give life skills, developing that inner resilience and confidence which helps young people cope with whatever life throws at them."