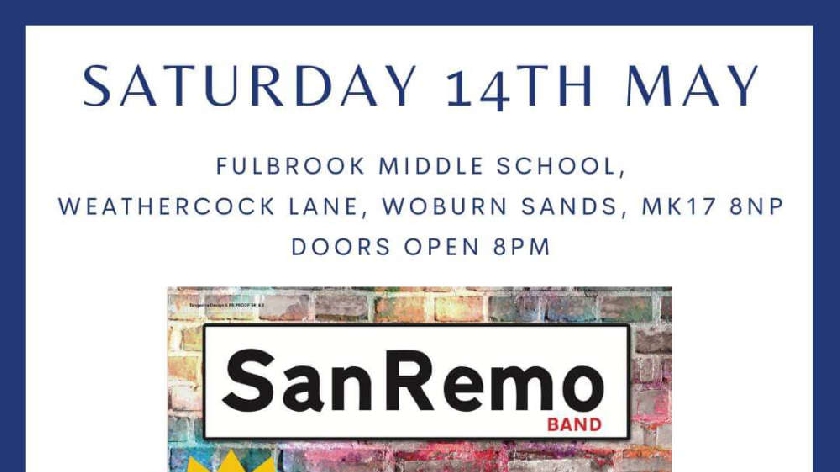 SanRemo Band will be playing live at Fulbrook Middle School with party music from the 60's up to today, join them this Saturday and help raise money for the children at Fulbrook and the school's facilities.
Fulbrook Middle School in Woburn Sands are hosting a charity evening this Saturday, 14th May with local band SanRemo.
All money raised will be going to the £22K by 2022 fund for the planned drama studio and covered outdoor facilities for the children, so join them for an evening of live music, drinks and dancing.
Doors open 8pm - Saturday 14th May.
Tickets are just £10 which includes entry and your first drink from their licensed bar.
Book yours here.