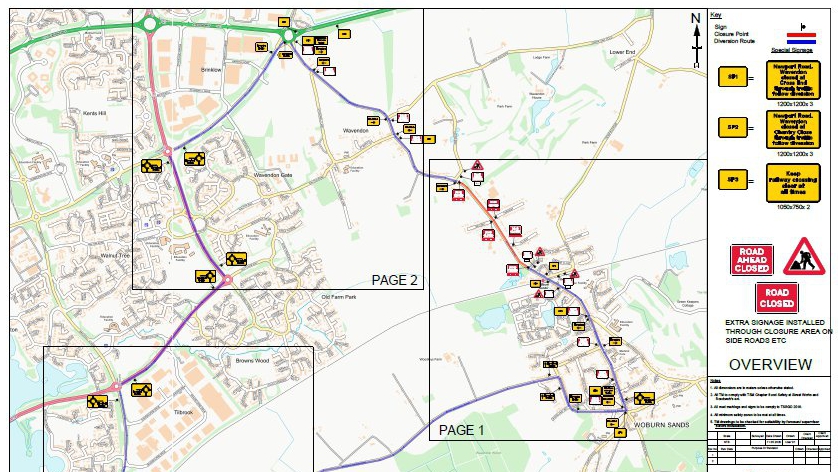 Resurfacing works are to result in one overnight road closure in Milton Keynes tonight (31/7).
Wavendon
Resurfacing work will continue on Newport Road in Wavendon tonight.
The road closure will be in place from 20:00 until 05:00 with a local diversion in place.
Newport Road will be open this weekend.
North Crawley Road
The road, between Renny Park Rd and Tickford St B526, is closed for drainage works. North Crawley Road will remain closed (with a diversion in place) until 7th August.
Have you spotted a road closure in Milton Keynes? Let us know by emailing news@mkfm.com.