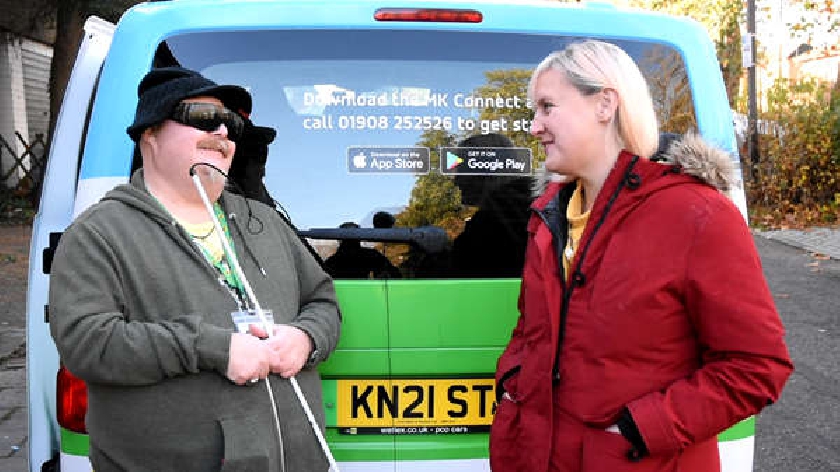 MK Council
In April, Milton Keynes Council replaced its "underused" subsidised bus services with the demand-responsive transport system called MK Connect. 
Now being the biggest service of its kind in the UK, it was introduced in Milton Keynes as other councils were cutting subsidised public transport entirely, with an estimated 134 million miles of bus routes cut nationally in the last decade.
The Council used to spend around £3m every year subsiding bus routes that were infrequently used even before the pandemic.
MK Connect is aimed at residents who aren't served by an existing bus route and don't have access to other means of transport. Vehicles are shared by passengers heading the same way, with pickups typically within a couple of hundred metres of the passenger's home.
Once booked, the average wait time for passengers is currently around 30 minutes which compares favourably to typical wait times for the bus services MK Connect has replaced – often 30, 60, and even 90 minutes.
Cabinet Member for Climate Action and Sustainability, Cllr Jennifer Wilson-Marklew said: "MK Connect is making a real difference to local people who aren't served by a bus route or don't have straightforward access to other options. People have told me it's a real lifeline.
"It's the biggest service of its kind in the country, and we've always said there would be things we need to learn and adapt over time. This is already starting to bear fruit with shorter waiting times than at launch. It's good to see so many people making use of MK Connect, as we're committed helping residents get around MK more easily – and sustainably."