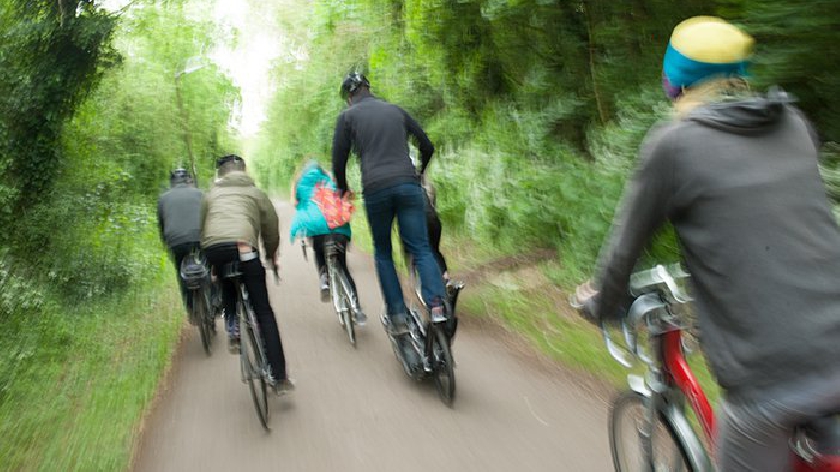 Promoting the wealth of culture within Milton Keynes is at the heart of Pedalling Culture.
The mission of the project is to ensure that every community across Milton Keynes realises the culturally diverse city we live in, and the fact that these cultural destinations can be reached from the many green transport links we have available to us.

There are over 280 miles of Redway routes zigzagging their way through the city, plus ongoing initiatives to develop specific green transport methods, ensuring that everyone has sustainable access to our cultural venues.
Culture and green transportation is at the heart of Pedalling Culture. As a council run initiative we have been created with the aid of funding from the Arts Council England's Cultural Destination projects. Our partners include Milton Keynes Council, Destination MK, MK Gallery, Bletchley Park Trust and MK City Centre Management.
As part of Pedalling Culture's green agenda to develop sustainable transportation, the project is working in conjunction with the Electric Vehicle Experience Centre (EVEC) to encourage the take up of electric vehicles.
Pedalling Culture will work with our partners to increase access for both residents and visitors to hire bicycles from already well developed programmes such as Santander Cycles MK, while developing new trails and routes for walkers, runners and cyclists alike.
Pedalling Culture will also create a series of locally influenced events throughout the year which will appeal to the whole family, from cycling to walking with a cultural infusion thrown in!
While our residents are at the heart of Pedalling Culture, it is important that we put our city on the map as a cultural destination. As a result we will be launching a destination programme which will include tailor made packages that will appeal to people across all walks of life. These will incorporate our cultural spaces, cycle routes, green transportation links, and, of course, our famous landmarks.
To find out more about this exciting project visit: http://www.pedallingculture.com/