Skyline 'Taxioke' with MKFM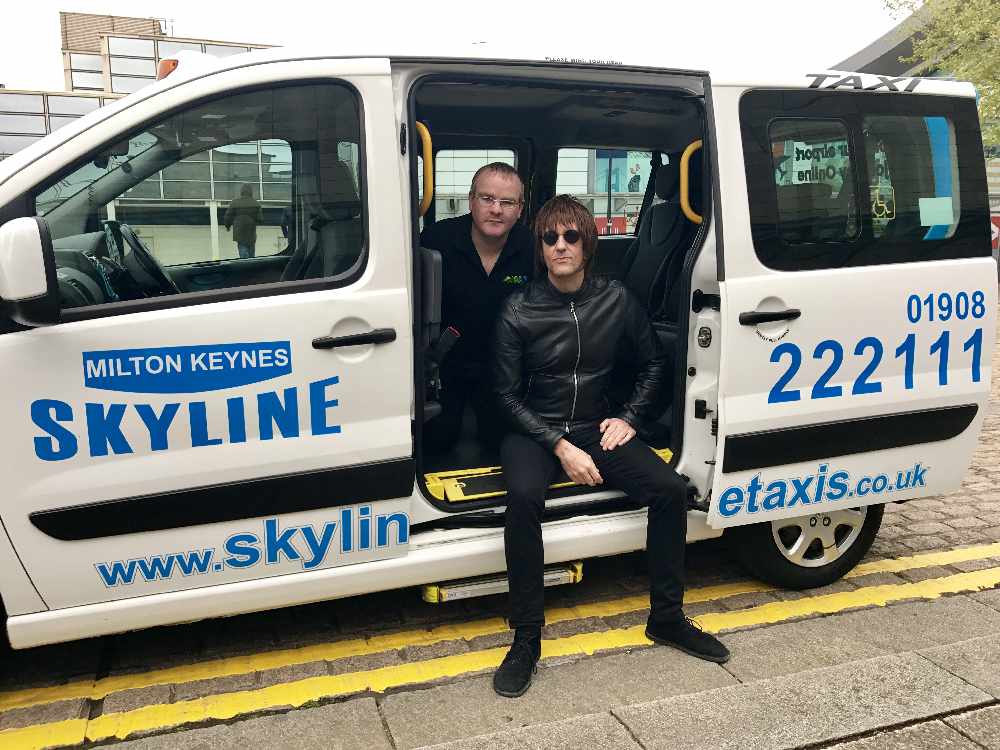 Mikey from the MK Breakfast Show will join Skyline taxis every Wednesday in May for Taxioke, a tribute to the hugely successful Carpool Karaoke but here in Milton Keynes!
As part of our annual fundraiser with Skyline for local charities, this year if you book your taxi with Skyline any Wednesday in May and ask for the special Karaoke car you will be picked up by Mikey from the MK Breakfast Show and a tribute act ready for a singalong journey to your destination. So far the tribute acts confirmed include; Oasish, Bruno Marz and Totally Tina.
As well as a fun journey to work or the local shops, Skyline Taxioke will also be raising money for local charity, Hope For Hollie. The Foundation provides grant funding for Research, Support and Education supporting families affected by Niemann Pick Type C ('NP-C') an extremely rare and devastating genetic condition which causes neurological decline and childhood dementia and for which there is currently no cure. Less than 50 children suffer from this condition in the UK and only 1000 worldwide. More information on the Hope For Hollie Foundation can be found here: http://hopeforhollie.co.uk/
If you would like to help donate to Hope For Hollie and join in on the fun with Skyline Taxioke, book your taxi on 01908 222111 any Wednesday in May and get ready to sing your way around Milton Keynes!
More information on The Hollie Foundation
(also known as Hope For Hollie)
Hollie Foundation, formally known as the Hope for Hollie Foundation, is a charity based in Milton Keynes that supports families affected by life limiting Niemann Pick Type C, a cause of childhood dementia through grant funding for research, education and support. The inspiration behind the charity is 11 year old Hollie Carter who was diagnosed with the condition at 2 years old. The local impact of this life limiting condition is significant as it has impacted four families in the local area. Sadly two children, 4 year old Zayn Slatch and 5 year old Roman James recently lost their fight against the disease. 10 year old Joshua Cullip was diagnosed with the condition shortly after Hollie and both children continue to fight the disease. The charity supports families nationally through part funding the post of Niemann Pick UK Family Officer and through the provision of grants for specialist equipment, adaptions and other social and medical needs.
NP-C is a rare and devastating genetic disease that causes progressive neurological decline for which there is currently no cure. The disease is variable affecting both children and adults. The Foundation works to make a positive difference to those affected today whilst working collaboratively with researchers and other organisations to help find a viable long term treatment or cure so that lifetime can be a reality for affected children.
Hope For Hollie Ball - Saturday 13th May
The Strawberry Fields Forever Ball, is expected to be a kaleidoscope of colour, music and twisting, held at the Doubletree by Hilton at Stadium:MK.
The sensational ball needs local support to help raise money for the Foundation, the 60s-themed black tie event includes a drinks reception, three course meal, for-fun casino and live music performed by seven piece band Musical Orphans and the sensational, Holly Brewer – also an ambassador for the Hope for Hollie Foundation.
Holly Brewer said: "Please come and join us, we are putting on such a great night and we need as many bums on seats as possible – and then on the dance floor, of course."
The evening will be compered by the fabulous and hilarious local presenter, Oliver Dean who is also a charity ambassador
Tickets for the event cost £65pp and all proceeds go to the charity. Tables of 10 can be booked for £550.
If you're a company and can donate a prize for the raffle, please also get in touch with the event organisers.
For more details, email info@hopeforhollie.co.uk or call Dana on 07952 633195. Visit www.hfhball.com or download the Hope for Hollie app on android or I-phone.