Saxon Bridge Supply new MKFM Branded Cars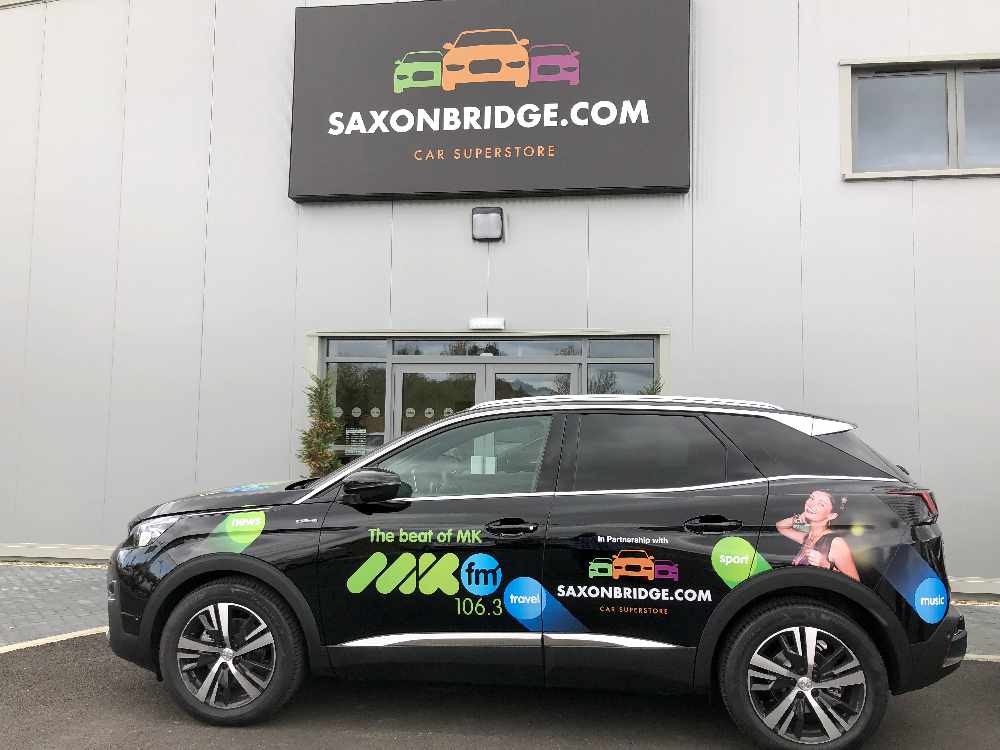 Saxon Bridge has recently opened their new branch in Mount Farm. The expanding business is family owned and specialises in nearly new and quality pre-owned cars, all backed by the AA. The business now stocks over 600 cars between the sites in Wolverton and Mount Farm, near Stadium MK.

Brett Whiles, one of the owners and director of Saxon Bridge says, "We've had a great 12 months working with MKFM and we're pleased to supply two news cars to assist their sales and community team. Our new site in Mount Farm is a major investment for us and it's great to work with a team who understand our business and want to go the extra mile for us."
The new purpose built showroom included a massive employment drive for both Wolverton and Mount Farm. During the recruiting process, Saxon Bridge found several customers wanting to work with the team following their experience as a customer.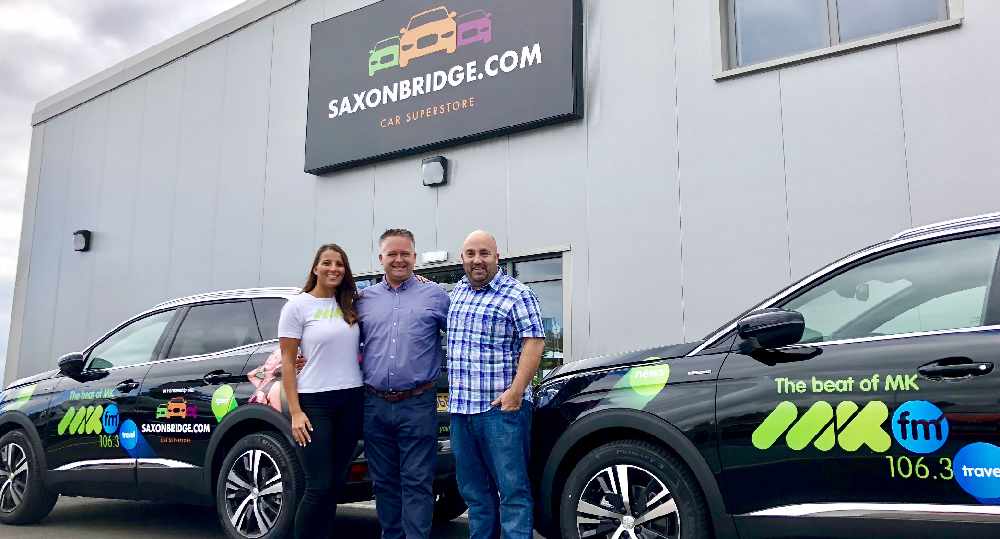 Darren Dorrington, Managing Director of MKFM says, "We are proud to be working with Saxon Bridge. Brett, Carly and the team are passionate about delivering great value and unbeatable aftersales service. Our new cars, supplied by Saxon Bridge, will greatly assist our sales team and the work we undertake in our community."
Both vehicles, Peugeot 3008 GT Line, have just been co-branded by We Wrap Any Car (the sister company of Chameleon in Milton Keynes) and can be seen outside MKFM's studios at Intu Milton Keynes and across the city.