MKFM Official Media Partner for MK50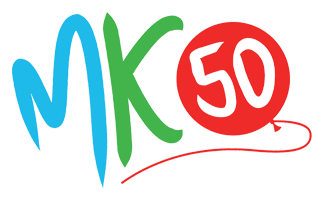 MKFM is delighted to have been chosen by Milton Keynes Council as their official media partner to celebrate 50 years of MK.
On 23 January 2017 Milton Keynes will be 50 years old, and throughout 2017 we're celebrating locally and sharing with the world that Milton Keynes is an amazing place to live, work and visit.
MKFM is proud to be the official media partner for the year of celebrations. Milton Keynes Council is facilitating a programme of events for MK50, which aims to tell the story of 50 years of Milton Keynes. MK50 is an opportunity to discover the city - its history, its landscape, its architecture, its culture and its people.
Milton Keynes is designed for people who want more out of life. From day one we were expected to be a place where nothing would stand still, and today we're the fastest growing place in the UK.
Our economy is worth £9.6 billion. We're a global leader for low carbon living. More than 100 languages are spoken in our schools. And 92% of local people say they love living in Milton Keynes.
Our thriving culture spans the UK's most popular theatre outside London to a pioneering fringe scene. We host a biennial International Festival with around 150 performances over 10 amazing days. We are host to Bletchley Park, the home of British codebreaking and a birthplace of modern information technology. In 2017 an expanded MK Gallery will reopen following an £11m renovation.
Keep checking our website for details of everything going on to celebrate MK50!