MKFM and Destination Milton Keynes team up for new weekend shows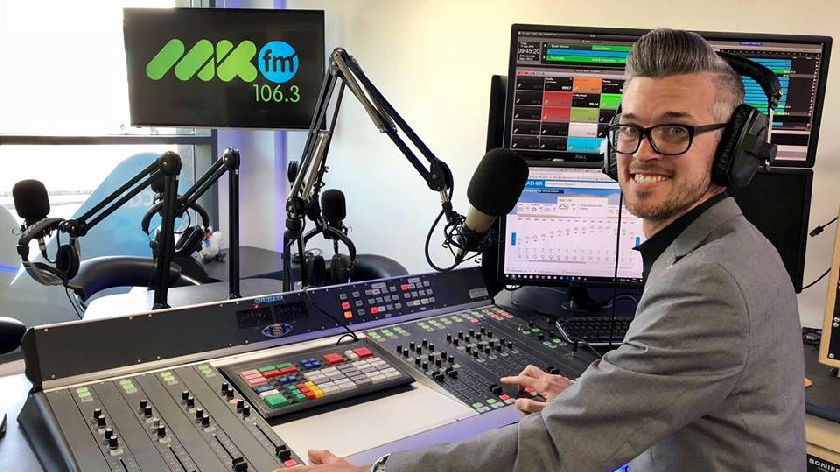 Destination Milton Keynes have announced they will partner to present two new weekend radio shows.
The news comes as MKFM has seen a big increase in listeners and online reach over the last 12 months. The dedicated local radio station for Milton Keynes says the new relationship with Destination Milton Keynes will help residents, visitors and business owners alike.
Darren Dorrington, MKFM managing director, says, "We can't wait to get started, MKFM has a strong listener base inside Milton Keynes as well as a large radio and online reach across nearby counties including Northamptonshire, Hertfordshire, Bedfordshire and Buckinghamshire. MKFM is all about Milton Keynes and it's fantastic to be able to promote everything that's great and going on across our city."
Destination Milton Keynes is the city's official Destination Management Organisation, tasked with managing the visitor economy of the MK. They deal with local, national and international enquiries on a daily basis from members of the public, businesses, councils and organisations that want to come and visit the city and do business.
DMK runs marketing campaigns throughout the year to drive business for the leisure and business industry in Milton Keynes, and also operates the Visitor Information Centre at centre:mk, and provides marketing and business support to its members ranging from restaurants, to leisure attractions, to businesses and now – a radio station. Notably, DMK run the annual #LoveMK day, which this year launched on the MKFM Breakfast Show.
CEO Steven Gordon-Wilson said "We're always looking for new ways to engage with the public to promote Milton Keynes and show off what a vibrant, exciting city it is to visit. I can't think of a better way than by broadcasting every weekend and talking directly to visitors as they are planning their day in the city. MKFM is such a great asset to the city and we're delighted to be partnering with them…plus, I'm a bit of a radio nerd and can't wait to get the headphones on!"
The new Destination MK show will be hosted by Steven Gordon-Wilson, and broadcast on MKFM every Saturday and Sunday from 9am. The station broadcasts on 106.3FM in Milton Keynes, on DAB Digital Radio across the region and worldwide online at mkfm.com, on mobile and on smart speakers such as Amazon Echo. For more information on Destination Milton Keynes please visit their website here.