MK Inspiration Awards 2018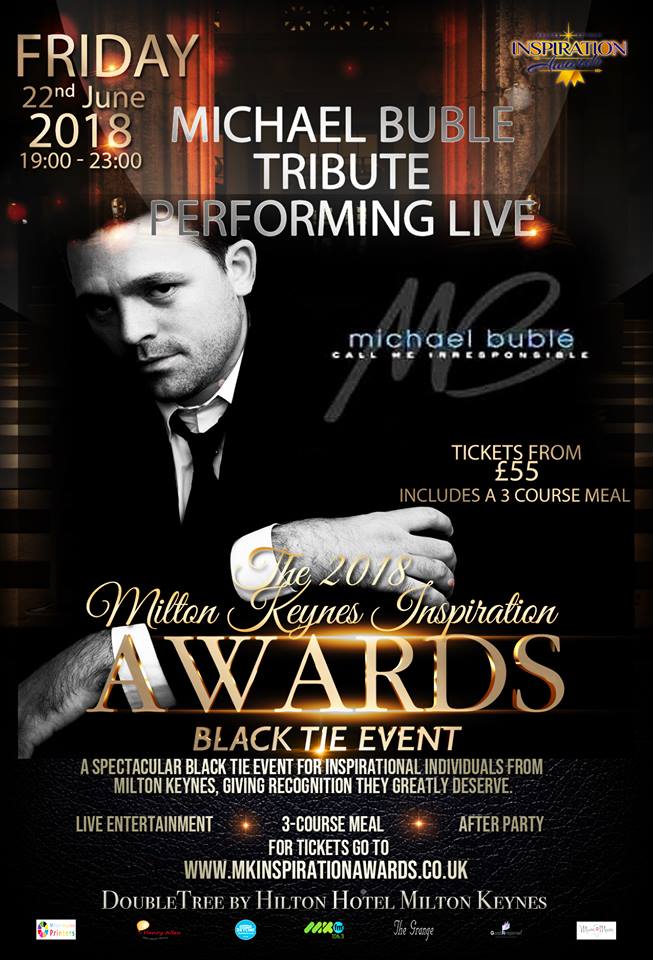 This spectacular, red carpet evening will distinguish inspirational, established individuals from Milton Keynes and surrounding areas, giving them the recognition they greatly deserve.
The general public are voting for individuals or businesses they think deserve an award by voting for them following the nominations in May, again voted by the public.
Event Date: 22nd of June 2018
Location: DoubleTree by Hilton Milton Keynes
Time: 19:00 – 22:30 + After Party with guest DJs
Strictly a Black Tie Event
Not only does the price of the ticket get the guest a night of entertainment, they also get a 3-course meal included in the price. We also have the Mayor or Milton Keynes attending our event.
This unforgettable Black Tie event will also host an evening of live entertainment by local and celebrity guests. An auction and musical performances will also be included.
This event is hosted by The MK Breakfast Show team and is due to be a sell out seating over 400 people!
Tickets on sale now here.