MK Business Achievement Awards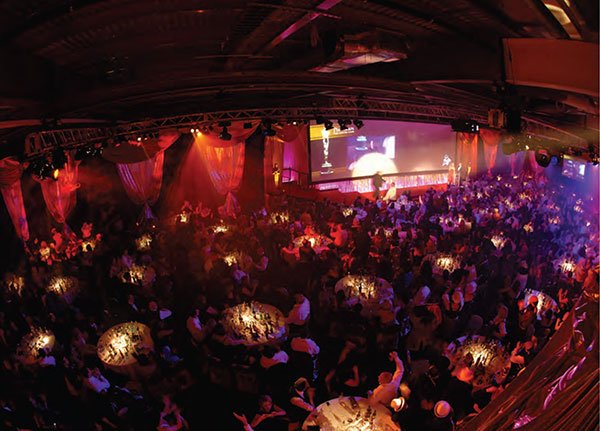 The Milton Keynes Business Achievement Awards returns for a fourth year on Thursday 9th March 2017.
MKFM is the official media partner for the event with weekly interviews leading up to the event. The awards recognise the achievements of businesses from the MK postcode area at a glitzy awards ceremony at the Doubletree Hotel at Stadium MK hosted by local Olympic medalist Gail Emms.
The event has been put together by Business Leaders MK, Interdirect and Evolution.
2017 Categories
Community Impact - We'd like to hear from organisations who are making a real and tangible impact on our local community; or from organisations who demonstrate that excellent corporate community investment brings long-term sustainable benefits to both their business and the community.
Cultural Impact - This award is open to any organisation irrespective of size, sector or formation. It is Milton Keynes' 50th birthday in 2017 so we'd like to hear from organisations that believe their operations have added considerably to the cultural capital of Milton Keynes and its environs now and over the past 50 years.
Design & Creativity - Whichever sector you are in, whatever your profession, we're looking for examples of the design and creative excellence that makes your business stand out from your competitors. What accolades have you received? What rave reviews? Impress the judges in the same way that you impress your customers!
Energy and the Environment - Companies that embrace sound environmental good-practice beyond the "bare minimum" of legislative requirements, can reap the business as well as environmental rewards.
Hospitality - The MK hospitality sector is incredibly strong with a terrific range of renowned restaurants, bars and hotels that attract local custom and bring visitors to MK from far and wide. And with the city now attracting National and Global events, the Hospitality sector has a massive part to play in our continuing success.
Innovation and Technology - Quite simply, the judges would like to hear how your innovative products or technological services have helped your customers or the World around us, and how you've created a strong business in the process.
Large Business over £5 million turnover - This awards category is open to organisations with more than £5 million in turnover from any sector who can show how their business is making a positive impact on the business community of Milton Keynes and on their supply chain.
Small Business up to £5 million turnover - This awards category is open to any business form any sector with turnover less than £5 million that demonstrate how their business has grown and helped create employment and other positive outcomes over the last year.
Leisure & Entertainment - Whether your business is aimed at those who want to take part in a sport, hobby or recreational activity or at those who prefer to sit back and be entertained, this category will enable you to showcase what is great about your business.
Professional Practice - The Professional Services sector plays a major part in MK's success on a Local, Regional, National and, increasingly a Global basis. Judges are keen to hear about the innovation, market-leading vision or superior service standards that you bring to your chosen profession.
Retailer Business - This awards category is open to retail organisations of any size who can show how their operations have led to an improvement in their customers' experience and generated higher levels of customer satisfaction.
Young Business Person of the Year - This awards category is open to individuals to either nominate themselves, or be nominated by others, who believe their work has made a substantial contribution to the success of their enterprise or organisation.
Business of the Year - Selected by the judges from the winners of the 13 categories the Business of the Year will have demonstrated truly outstanding achievement across all the judging criteria.
Lifetime Achievement Award - The Lifetime Achievement Award is presented to a person to has contributed to the growth and success of the Milton Keynes business community.
How To Enter
We've introduced a new, streamlined process for entry into the 12 Awards categories.
At Stage 1, we're asking you to provide much less information to our judges. There are just four questions to complete:
1. What do you do? Maximum 20 words
2. Describe your business. Maximum 100 words
3. What impact does your organisation have on Milton Keynes? Maximum 100 words
4. A category specific question. Maximum 500 words
Focus on what makes you so special, so successful, so different. How do you encourage innovation, develop staff and create staff opportunities? How are you leading in your field, and what are your national successes? Whatever it is, we urge you to consider your words very carefully to ensure they are as impactful as possible, as this is what our independent judging panel will use to determine which entries successfully move to stage 2.
There's no need to submit your entry simply save your questionnaire each time you exit your application and our judges will review all entries as they appear at the close of the application period.
At Stage 2, we ask successful entrants to elaborate on their original answers and take the opportunity to add category specific information to assist our judging panel. It's at this stage that our judges will compile their shortlists of nominees for the Awards night!
This year's shortlisted nominee videos will feature your own spoken commentary about your organisation. We'll help you with this when we come to film, but start thinking now about what you'd like to say on film to the 600 guests at the Awards dinner, should you be successful in gaining a nomination.
As with our previous awards, any organisation with an MK** postcode can enter, in a maximum of 2 categories. Our team is here to help you so call or email us if you have any questions whatsoever or need help with submitting your entry.