MK Benefitting from Ultrafast Broadband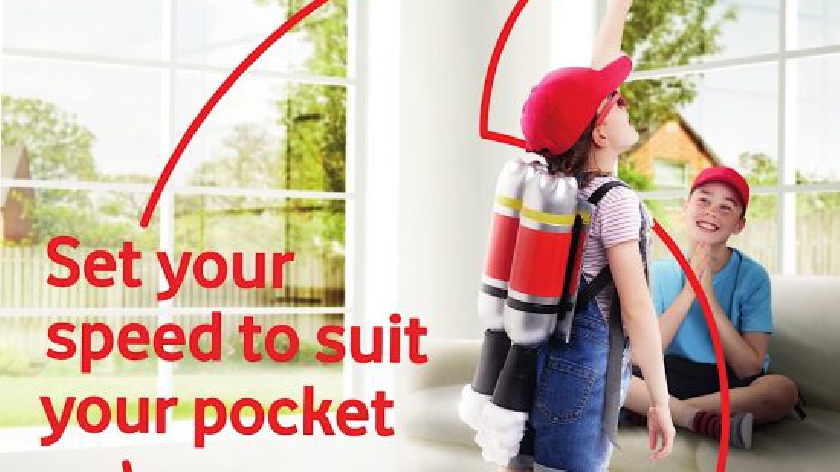 Customers can choose from four Vodafone Gigafast Broadband packages: 100, 500 or 900Mbps, with prices starting at £28 per month (see pricing details below) and installations launched in the last quarter of 2018. A discount of £5 per month is available to customers that already have a Vodafone mobile contract.
Unlike most broadband services, Vodafone Gigafast Broadband sends data over a pure optical fibre network at every stage of the connection, rather than over old copper-based telephone cables. This full fibre service is not only faster and more reliable, it provides identical upload and download speeds.
Following a successful pilot scheme last summer, Gigafast Broadband will initially be available in Milton Keynes to more than 3700 eligible homes. Almost every home in the city is expected to have access by 2020. With Gigafast Broadband, Vodafone will help bring full fibre to households that currently do not have gigabit-capable connections, providing a vital boost to the market and the economy.
Vodafone UK Chief Executive Nick Jeffery said: "Starting in Milton Keynes, we are helping people break free from the shackles of their old, copper-based broadband. With Gigafast Broadband, Vodafone is investing in best-in-class infrastructure for the UK, equipping the nation for the future."
At 900Mbps, Vodafone Gigafast Broadband allows customers to download a video game for PS4 or Xbox (50GB) in eight minutes rather than two hours and 40 minutes. They will be able to save 32GB of photos, videos and documents to the cloud in five minutes instead of 12 hours and 40 minutes.
Vodafone's most advanced router yet is included free of charge. This is in addition to free installation worth £49, unlimited data usage, home phone service, free Vodafone content controls and anti-virus software free for six months.
To pre-order Vodafone Gigafast Broadband go to www.vodafone.co.uk/gigafast
VODAFONE GIGAFAST PRICE PLANS
18-month contract includes installation, unlimited broadband, phone line, no line rental, free Vodafone content controls and six months' free F-Secure SAFE anti-virus.
| | | | |
| --- | --- | --- | --- |
| VODAFONE GIGAFAST BROADBAND PACKAGE | UPLOAD AND DOWNLOAD SPEED | PRICE FOR VODAFONE MOBILE CUSTOMERS | PRICE FOR NON-VODAFONE MOBILE CUSTOMERS |
| Gigafast 100 | 100Mbps (average) | £23 | £28 |
| Gigafast 500 | 500 Mbps (average) | £33 | £38 |
| Gigafast 900 | 900 Mbps (average) | £43 | £48 |
* All prices quoted include VAT