Maaya Indian Kitchen and Bar turns 2 years old
Indian food lovers won't want to miss the special menu to celebrate Maaya's 2nd Birthday.
The independent restaurant based in the Hub has plenty to celebrate following two years of rave reviews and countless awards.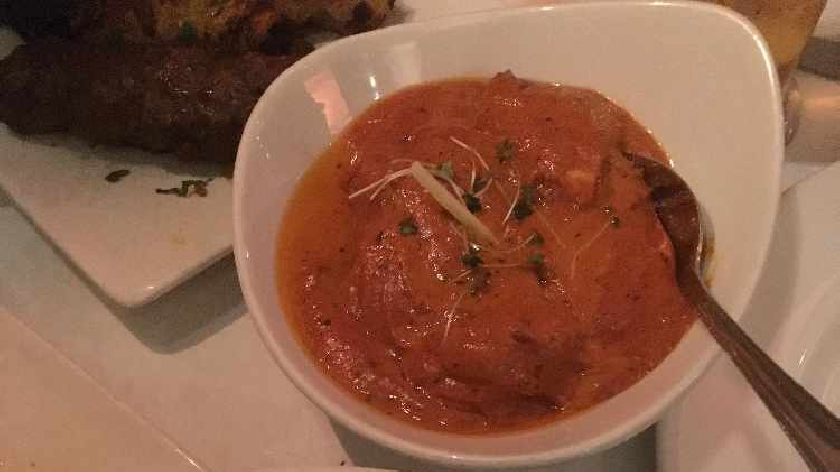 It's hard to believe that Maaya is 2 years old this month and to celebrate the team have developed a special three-course menu. The special evening takes place on Thursday 26th of April with an evening of entertainment lined up with Bollywood dancers, fire eaters and amazing displays.
MKFM was treated to sample the special menu ahead of the celebrations. Our team are big curry fans and are regularly seen out across MK feasting on the vast range of dishes available.
Did the Birthday menu tickle our taste buds?
On arrival, our team were welcomed with a glass of prosecco and strawberries. which is all part of the anniversary menu. Within a few minutes, our poppadums arrived with Maaya's unique and tasty condiments.
Next was the easiest choice on the menu, a mixed platter of chicken, fish and lamb or the vegetarian platter. (for full description see the menu below) The platter arrived with chicken pieces similar to chicken tikka but much tastier with the added cream and cheese. The fish on the platter came in a delicious herby batter which covered the bright white chunks of fish. The lamb kebab and onion bhaji were the perfect addition to an already flavoursome platter.
For main course there is the option of five mains (see below) featuring La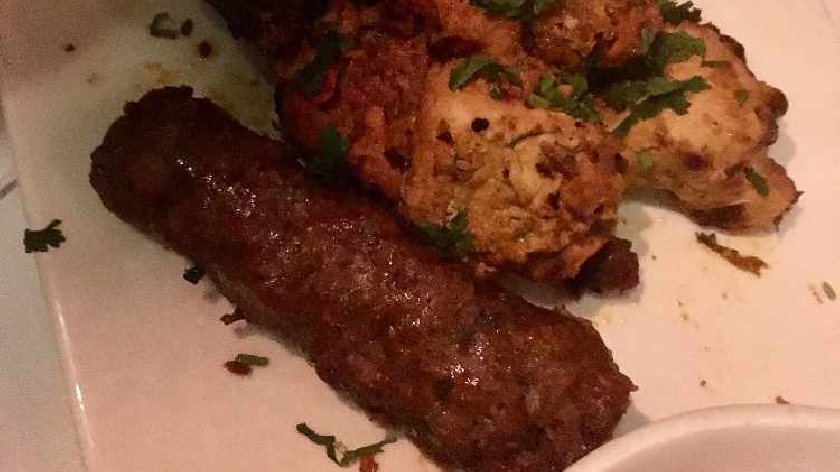 mb, Chicken, Fish, Vegetarian and mixed grill. Our table of six decided to order three different dishes and ordered two of each Railway Mutton curry, Murgh Chicken Tikka Curry and the tandoori mixed grill.
The main course arrived accompanied by a generous bowl of pilau rice, mixed naan bread and two side dishes. All six of us looked at each other at the banquet before us knowing that we were about to feast on some of the best Indian food Milton Keynes has to offer.
Both curry dishes were packed with meat and spiced just right, the various sides accompanied the mains perfectly. What made our main course extra special and possibly quite nau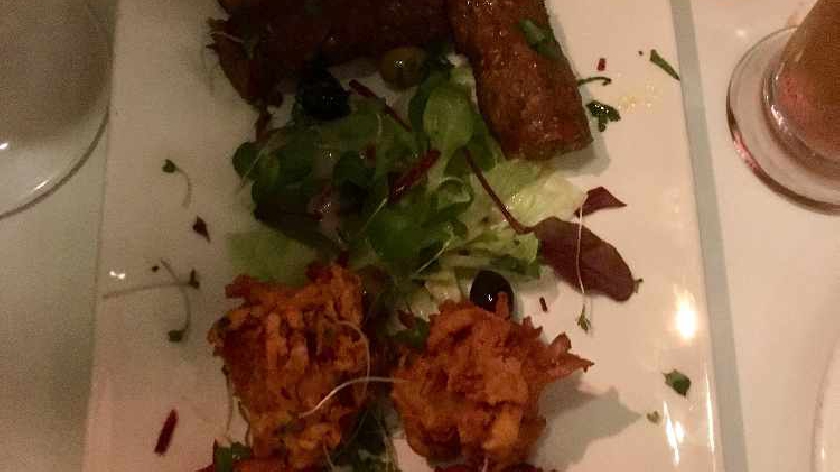 ghty was the two orders of the tandoori mixed grill. It felt like a special treat helping ourselves to the chicken breast, lamb chops, king prawn and kebab in addition to the two curry dishes already on our plate.
To finish, there is the option of Apple Jalebi or cheesecake. Our table struggled with this option as tummies were full but a couple of our team managed the cheesecake.
There is no doubt about it, the chefs have gone to great lengths to create this special menu. We have been to Maaya on several occasions and have always been impressed with the service, flavoursome food and generous portions. The 2nd birthday menu is available for one night only and is not to be missed.