Kakori Indian Restaurant, Newport Pagnell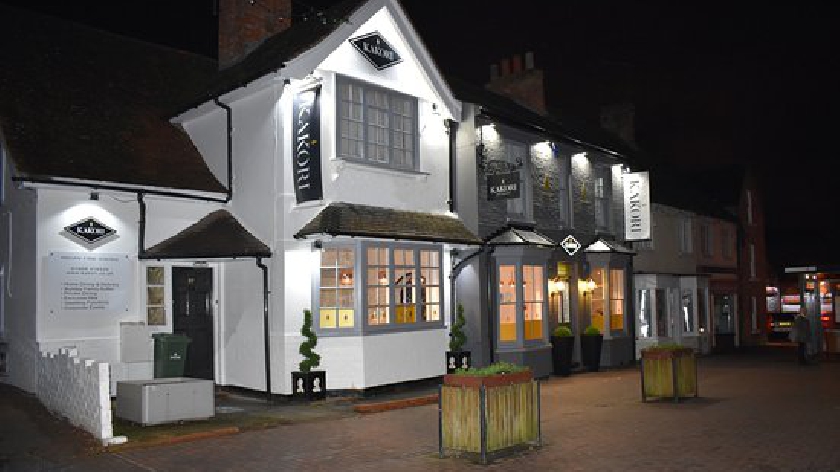 Some jobs you don't mind doing and this was certainly the case when I was asked to review Kakori Indian Restaurant in Newport Pagnell.
I have been to Kakori a few times now and, every time I visit, I think "why don't I come here more often?".
Firstly, I love the décor, you could be forgiven for thinking you were in a plush London restaurant. The main dining area has a pitched glass roof with a chandelier hanging from it, I love it that much I take a photo whenever I go. The whole restaurant is nicely decorated with a number of features and comfortable table and chairs.
If my earlier comment about this could be a plush London restaurant gave you the impression that Kakori was overpriced, then think again. On Sundays, there is a buffet at just £9.95 and on Wednesday and Thursday you can choose from the menu for just £12.95 with a starter, main, rice and a side all included. On other days, a chicken starter starts at £3.95 and a classic curry is just £6.95.
The décor is great and the prices are at the lower end of what you could pay in Milton Keynes so what about the food I hear you ask.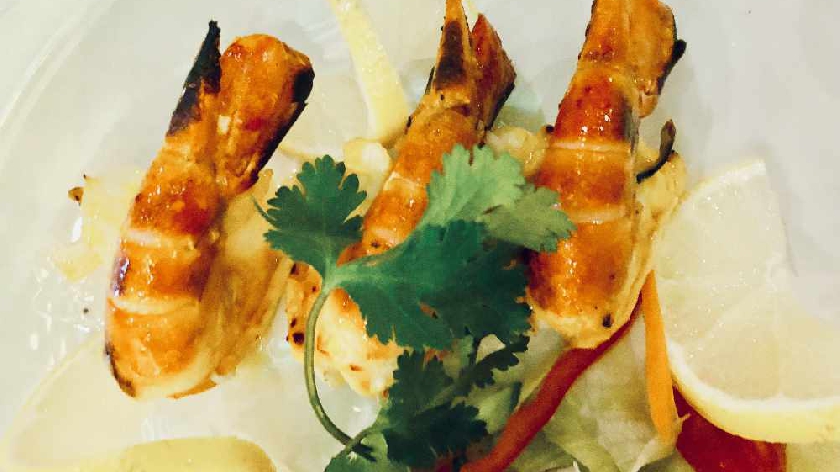 Well, we started with the customary poppadoms whilst waiting for our starters of tandoori chicken and mango king prawns. The menu has one of the best starter choices I've seen, with a good selection of chicken, lamb, kebabs, vegetarian and fish. There are a couple of sharing platters if you fancy a taste of a few dishes.
Our starter arrived and immediately you can see that Kakori go out to impress with a nice side salad and garnish. My tandoori chicken was a nice big breast piece which smelt absolutely incredible. Within seconds of cutting into it, I knew it was going to be flavoursome and tender. It didn't disappoint and had the right amount of spices to allow the flavour of the chicken to come through. It was grilled just as I like it and the salad was incredibly fresh that made it a perfect starter. Mrs D's prawns were presented with the same salad and garnish and just by looking at them you could tell they were going to hit the spot. They were a decent size and perfectly pink once they were brought out of their shell. Mrs D commented that the prawns cooked with mango, chilli and coriander were exceptional and the perfect start to our meal.
Whenever we eat out, we tend to go for the same Indian dishes. The Kakori menu provides all the traditional dishes and several unique specials. I wanted to try my favourite Chicken Korai but didn't want to miss trying something new. At this point, put your hand on your forehead, as I ordered two main courses whilst Mrs D ordered the tandoori combination.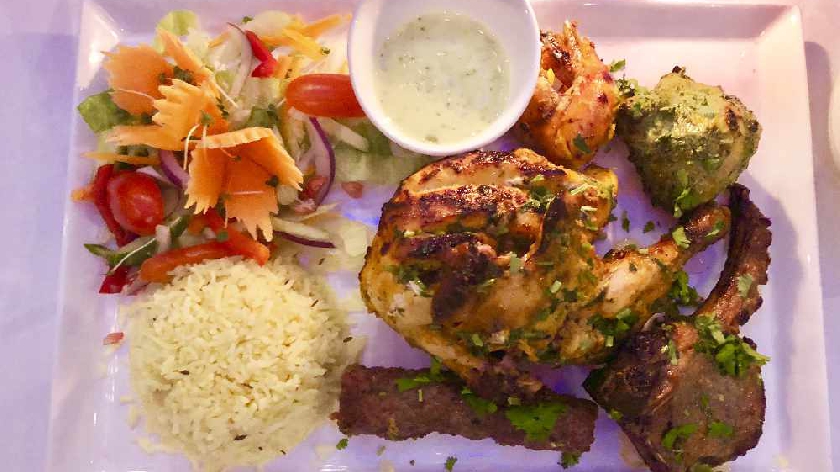 In addition to the Chicken Korai I ordered the Chicken Pathia which could be the Indian version of the Chinese sweet and sour classic. The Pathia is described on the menu as "in a sweet and sour sauce with ground spices and coriander". It took just one mouthful for me to decide I will need to have this again. Each mouthful was full of flavours, a slight spicy kick to start with followed by a nice and unique aftertaste. This was definitely a new experience as most dishes get hotter with each bite. This seemed to be the other way around which was just delightful.
Mrs D started tucking into her grill which consisted of a tandoori chicken breast, lamb chops, haryali murch, seekh kebab, king prawn with a side of grilled peppers, rice and naan bread. As you can see from our photo, this is a great feast for one, or possibly a sharer with a curry dish (not that you would need more meat). If this was an Indian restaurant in London, I didn't think I would see my change out of £30 when you consider the size of this dish. Kakori charge just £13.95 for it which is unbelievably great value considering the amount of meat and sides included. Mrs D said that each piece of meat and prawn had its own distinct flavour, everything was tender and cooked to perfection. Her naan bread also found its way into my dishes and to be honest I have never seen her happier (oh hang on a minute). Needless to say, Mrs D's eyes were bigger than her belly and there was enough left over to take home.
The rest of my meal consisted of th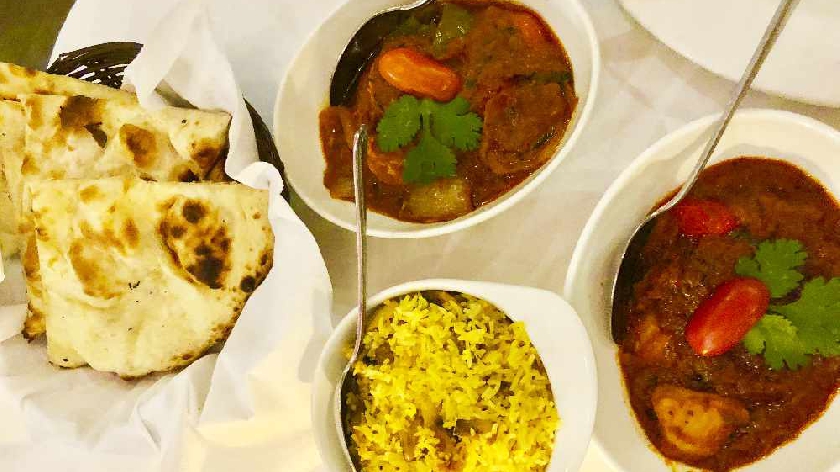 e chicken korai, mushroom rice and a piece or two of Mrs D's naan bread.
In summary, everything from the décor to the food has been taken care of. You can tell, throughout the meal, that Kakori have a very experienced chef who knows how to layer the spices to bring out some incredible flavours. Everything had its own distinctive taste and was certainly cooked just for us as it was ordered.
This is the 3rd or 4th time I have been to Kakori and it's always consistently good with the overall experience rating very highly.
Some of you may know the owner Mo who was at Japiur at one point, Mo now owns his own restaurant and has excelled in what Indian dining is all about.
As independent as this review could be, you will not be disappointed, it's great value for money and is great for a date night or work night out.