Hunt the Herd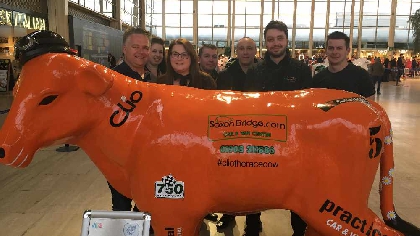 Win incredible prizes by finding the Herd About MK cows
Kicking off on Saturday 22nd July, over a period of five weekends, the whole herd will take it in turns to pop up all over the city. Hunt them down and be in the chance to win some udderly incredible prizes!
You can download the treasure hunt booklet from the Herd About MK website and then follow clues through their Facebook and Twitter pages to find the cows.
The booklet contains spaces to be stamped, and each cow will have a stamp hung around their neck, fill in the booklet and you can win some incredible prizes.
You can also win prizes by sending in selfies of you and the cows.
The closing date for submissions is Friday 1st September.