Coal Grill & Bar
Coal Grill & Bar sits in Xscape offering something different to the other chain restaurants in the iconic building. The MKFM team headed over recently to try out a few different dishes.
Starters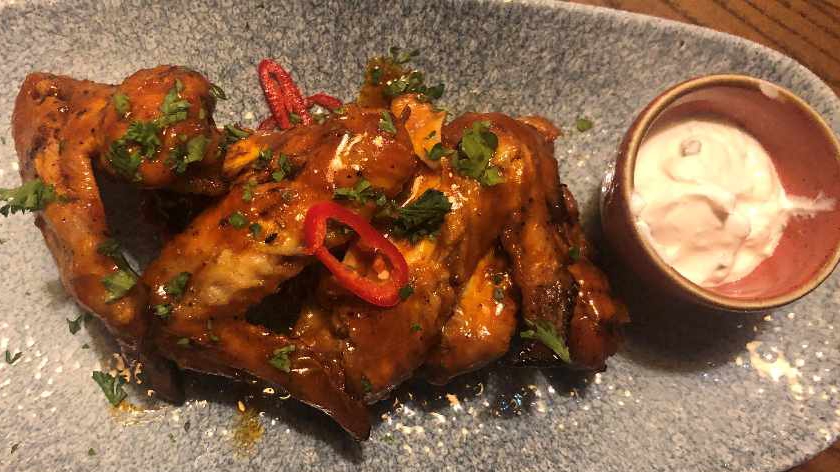 There was plenty of chicken wings per serving which came with some sour cream dip as well in case they were too hot for your taste.
These were some of the best wings we've tried and we'll definitely be back for more.
The halloumi came on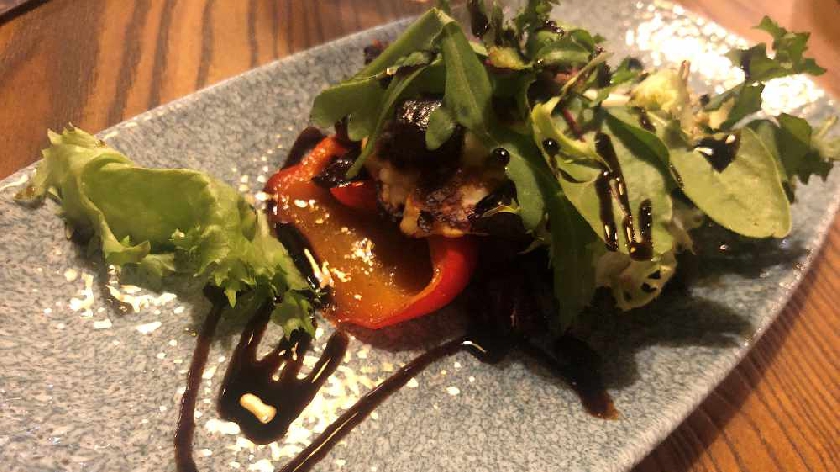 a bed of salad with balsamic vinegar, a fairly small portion of actual cheese but plenty of peppers and beetroot to go with it.
It doesn't look like much but what was there tasted good.
Mains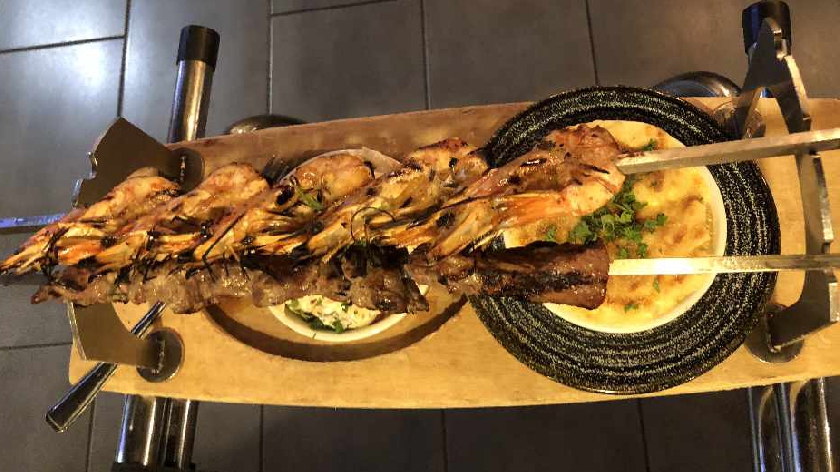 The Firesticks were an impressive set piece for the main meal. Being delivered separately and slid down the skewer onto a hot skillet with vegetables. Certainly one to pick if you like others to be jealous of what you've ordered!
They also came with a choice of sides of which we chose coleslaw and Macaroni Cheese.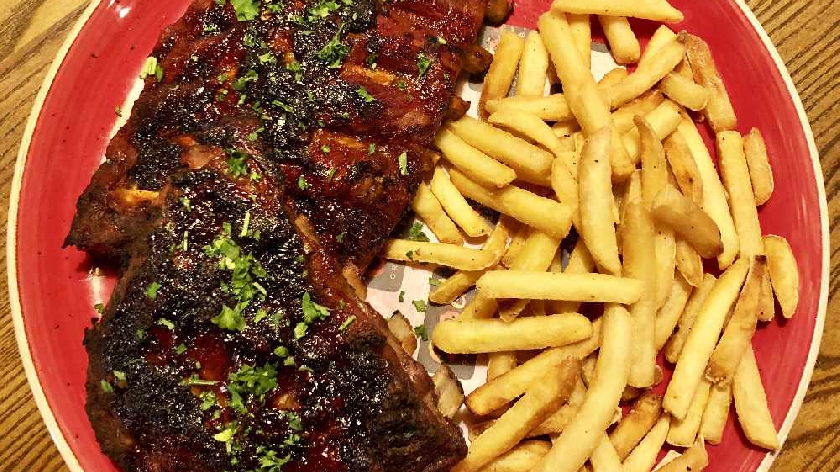 The ribs are reportedly prepared fresh every morning, and the meat fell off the bone. They came with a generous serving of chips to boot.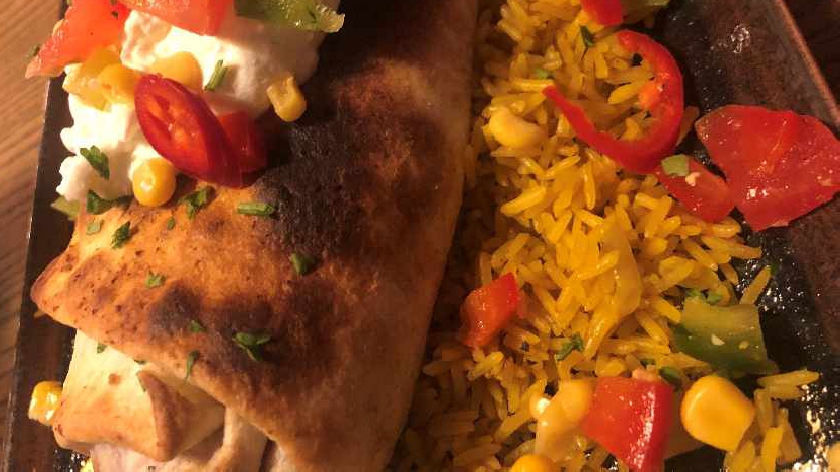 The Chicken Chimichanga was an oven-baked burrito filled with chicken and sauce on a bed of flavoured rice. The burrito was stuffed full and the sour cream helped deal with any heat.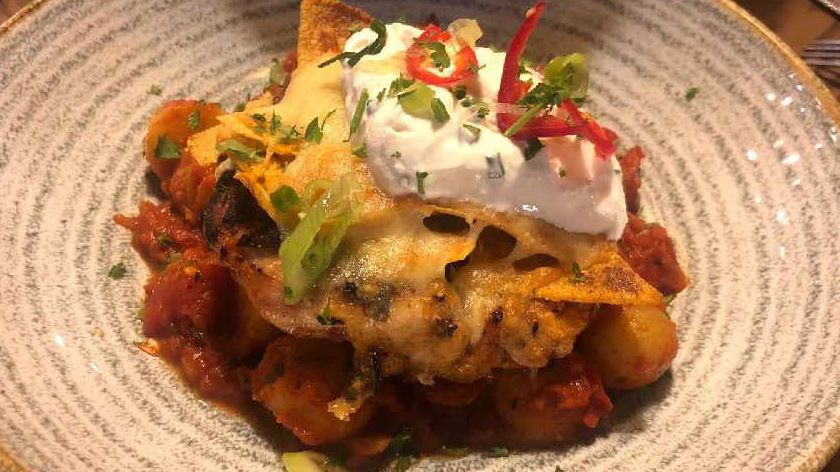 The Chicken Eldorado was marinated in lime spiced tequila and served on new potatoes with spring onions and red chilli tomato sauce. This was topped with nachos to make a unique dish, different from anything we'd tried before.
Desserts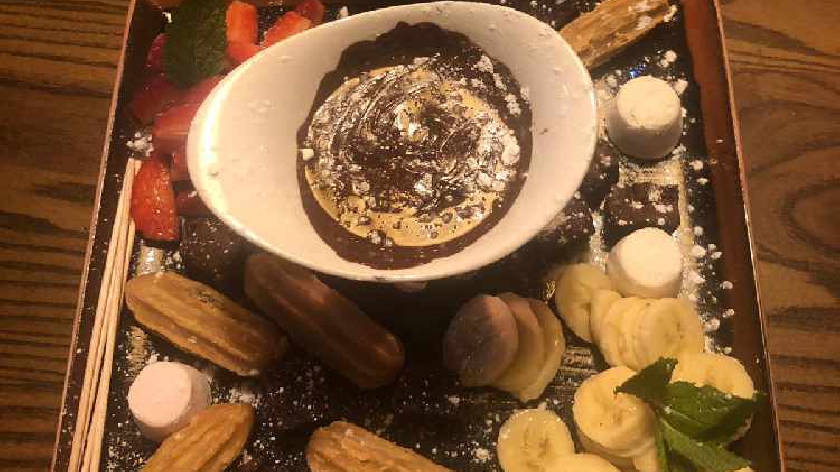 The Chocolate Fondue was described as 'for two to share' but with so many strawberries, marshmallows, chocolate brownies, bananas and churros there was too much for two! The Coal Mess provided a fruitier option if you aren't too keen on chocolate. Strawberries with crushed meringue, ice cream, fresh cream and butterscotch and raspberry coulis.