New menu at Byron Burger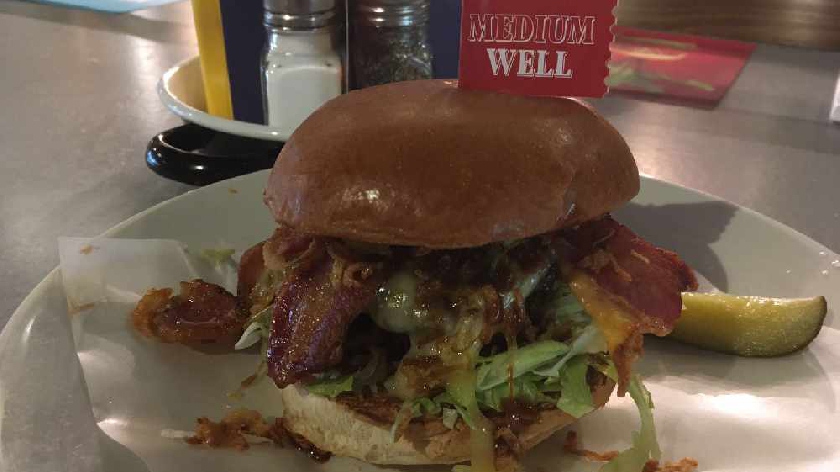 There are certainly a wide choice of burger places near us at MKFM and we usually tend to head to one of the nearest to us at Intu Milton Keynes. So, the thought of a sit down relaxed Byron Burger was very exciting.
Byron Burger in the Centre:MK has a prime location with entrances from the shopping centre and from the road. There was a friendly member of the team waiting to greet us and show us to our table of 5 at lunch time last Friday.
The interior is bright, modern and fun with a great open kitchen where you can watch your food being freshly cooked.
As soon as we sat, a drinks order was taken. Having to drive later that day I opted for an Oreo milkshake while the others went for Byron's very own lager.
The menu has a broad selection for all beef, chicken, veggie, vegan, gluten free and health conscious diners. Yes, they really do cater for all.
For starters we shared some bourbon wings with a sriracha mayonnaise and some spicy buffalo wings. Both were hot, crisp skinned and juicy. The sriracha mayonnaise certainly had a super spicy kick which was a lovely contrast to the sweetness of the bourbon BBQ.
Our table had a selection of burgers and fries. I went for new Big Smoke. This consists of a Byron beef patty, pulled BBQ beef brisket, mature cheddar, dry cured bacon, crispy onions, shredded iceberg lettuce, pickles and a smoked chilli BBQ sauce. Yes, a mouthful but a delicious one! The ingredients tasted as fresh as they could be and the burger was perfectly pink and juicy. They do ask how you would like your burger cooked, so don't worry if you prefer it more on the well-done side!
For sides we had a few bits to share including french fries, onion rings and macaroni cheese. Again, these all came out piping hot and fresh. The portion sizes are very generou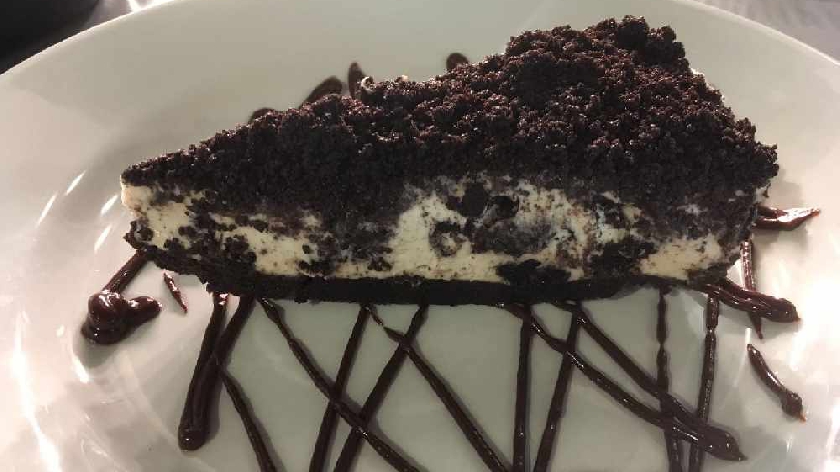 s, so it was good to get a few and share.
I was too stuffed after the starter and mammoth Big Smoke and tasty sides to fit dessert in. However, Darren D from The MK Breakfast Show always saves room for pud and opted for the Oreo cheescake which was wolfed down within seconds.
The whole experience was fantastic and we will be back, If would want to treat yourself after a long, hard, working week then Byron should be top of your list.