The Giffard Park - Giffard Park
Awarded – Silver in MK's Best Breakfast
The Giffard Park - Broadway Ave, Giffard Park, Milton Keynes MK14 5QN
The Giffard Park was voted by the judges as the best value breakfast from the top 10 finalists. Their SIZZLING BREAKFAST served on a skillet included; two quality pork sausages, grilled back bacon, free-range eggs, a grilled tomato, a flat mushroom and Heinz baked beans.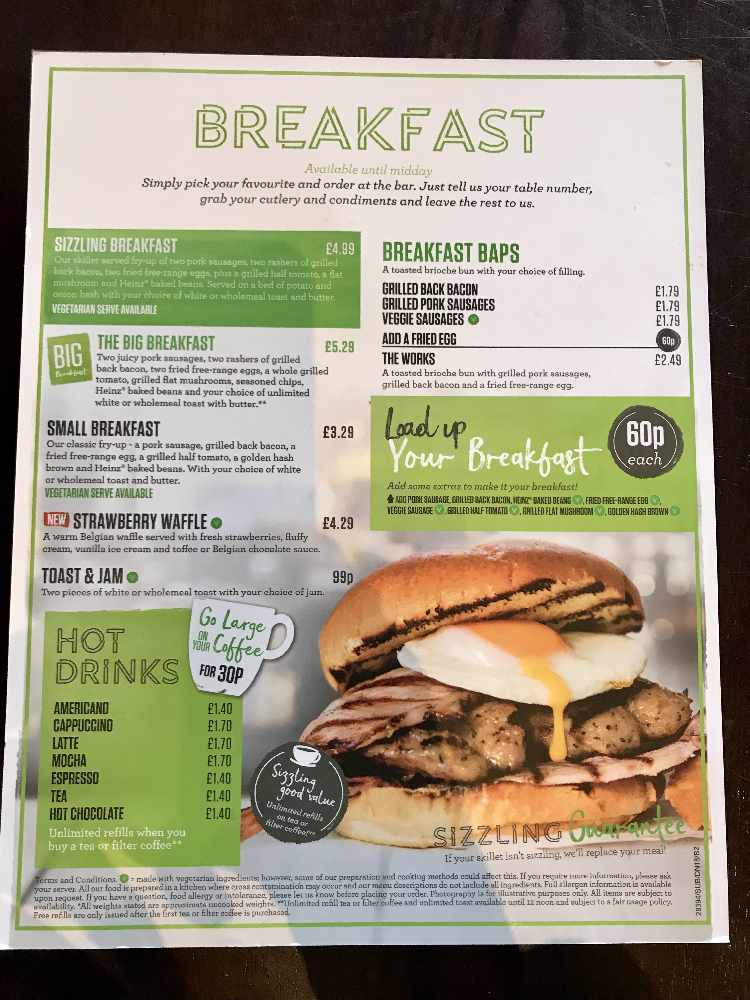 Sizzling by name and sizzling by nature, the breakfast came out on a hot skillet and remained piping hot until it was all eaten. The breakfast was served on a bed of potato and onion hash with a choice of white or wholemeal toast and butter.There is also unlimited tea and coffee available for just £1.40 at their hot drink station which you can help yourself to.
Whether you're up for a party, watching sport, meeting with friends and family or just relaxing and taking the time to unwind, The Giffard Park is the pub putting the sizzle in Milton Keynes.
If you're looking for… a sizzling, great value breakfast!
Opening times: Mon - Sun 9am – 11pm
Telephone number: 01908 210025
Website: https://www.sizzlingpubs.co.uk/findapub/southeast/thegiffardparkmiltonkeynes