Sunnyside Up Café - Wolverton
Awarded – Bronze in MK's Best Breakfast
Sunnyside Up Café - 42 Church St, Wolverton, Milton Keynes MK12 5JN
Sunnyside Up is a family owned café in Wolverton with a quirky South African themed restaurant.
The breakfast menu is extensive and varied including; a Waffle Breakfast, 'Belly Buster for the big boys' and a 'Breaky Bunny' – a traditional South African breakfast dish consisting of a hallowed out half loaf of bread filled with bacon, sausages, egg and mushrooms.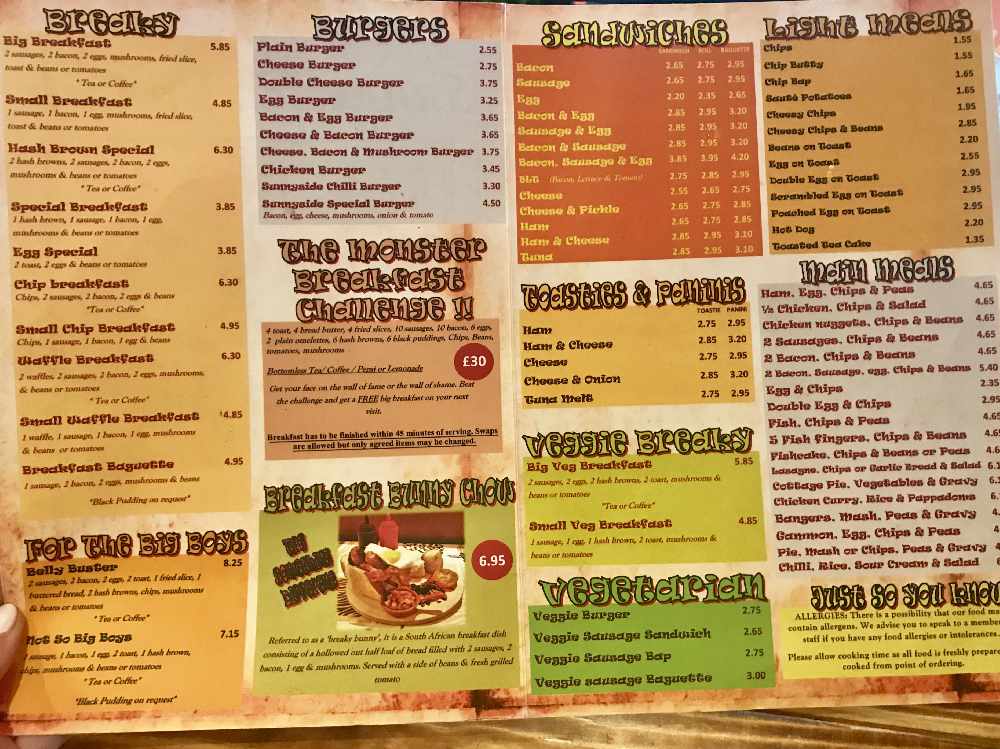 Sunnyside Up is also the home of The Monster Breakfast Challenge – the monster breaky must be finished within 45 minutes of serving and you could get your face on the wall of fame or the wall of shame. The cost of the breakfast is £30 but if completed you can redeem a free big breakfast on your next visit.
If you're not up for the challenge, you could enjoy a smaller breakfast at £4 but one thing is for sure, at Sunnyside Up Café you won't leave hungry!
It was evident from our visit that it is a regular fill up for the workmen of Wolverton but with a family friendly atmosphere.
If you're looking to… fill your boots at breakfast!
Opening times: Mon - Sat 8am - 4pm / Sun 10am – 4pm
Telephone number: 01908 313838
Website: https://en-gb.facebook.com/Sunnyside-Up-Cafe-211203055577046/