Evita
After the unbridled joy that was Mamma Mia, Evita was always going to be a hard act to follow, and any show that starts with a funeral is never going to be a barrel of laughs. It is based on the life of Evita Duarte, a B-picture Argentinian actress who eventually became the wife of Argentinian president Juan Perón, and the most beloved and hated woman in Argentina.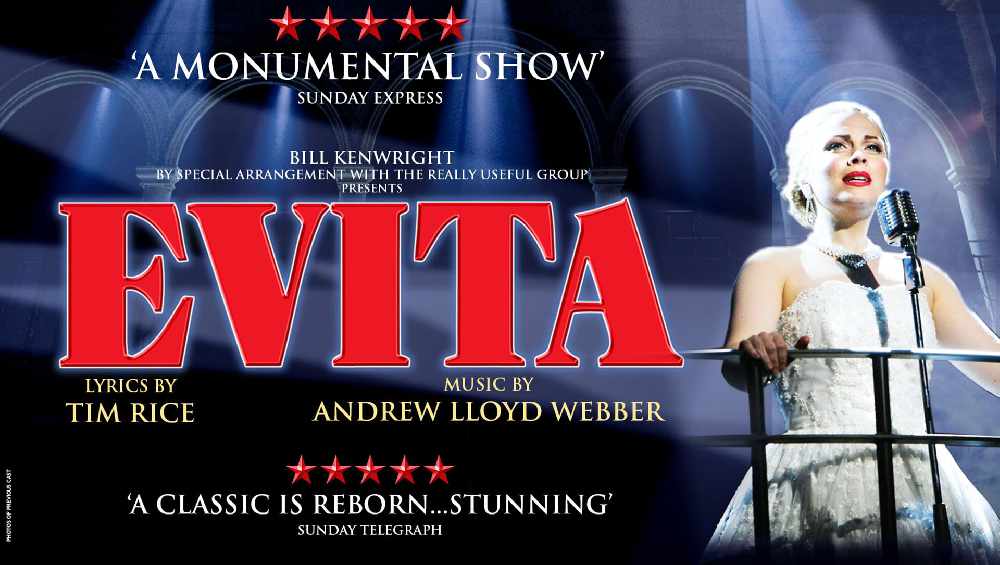 Made famous as a rock opera album in 1976 with the title song by Julie Covington, and the original West End cast of Elaine Paige and David Essex, the songs, Don't Cry for me Argentina and Another Suitcase, Another Hall, personified the show until Madonna (in the only decent acting role she has ever undertaken) and Antonio Banderas, made the film a huge success in 1996.
I last saw the touring production in MK about four years ago with Marti Pellow as Che, and I was not enamoured. It is not my favourite musical, but this production seemed much more stylish, and Gian Marco Schiaretti as Che, in particular, was excellent. It obviously feels very much a Lloyd-Webber/Rice collaboration, and parts were reminiscent of both Joseph and Jesus Christ Superstar.
If one is not familiar with the historical and politics of this period, the fact that it is entirely sung and slightly over-amplified makes it more difficult to understand. However, I have yet to see a stronger ensemble. The military scenes were utterly precise; the costuming was absolutely gorgeous and totally authentic, and the best vocal was understated and beautiful - Another suitcase - sung by Perón's mistress (Sarah O'Connor). What Evita (Emma Hatton) lacked in stature, she made up with gutsiness, determination and passion, and Kevin Stephen-Jones as Perón played the role to perfection.. The second half is better - this show grows on you.