Dreamboats and Petticoats
MKFM's Arts Correspondent, Nancy Stevens at Milton Keynes Theatre, saw Dreamboats and Petticoats.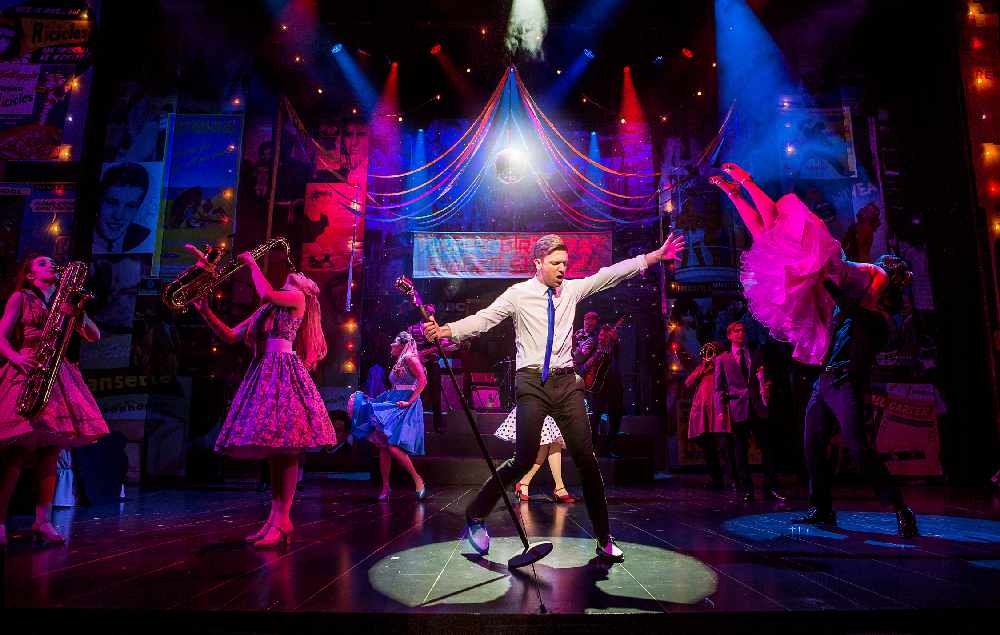 Written by Laurence Marks and Maurice Gran, the creators of Birds of a Feather, Goodnight Sweetheart and, a personal favourite of mine, a vehicle for the late, great Rik Mayall - The New Statesman. This new musical is inspired by the million-selling album with a whopping 45 songs shoehorned into the production. When Benny and Bjorn were approached by playwright Catherine Johnson to use the music of ABBA, their stipulation was that a strong story was essential and that the songs were contextual. This did not happen, unfortunately, because of the great number of songs which did not allow time for any character development.
Dreamboats is set in the early sixties after rock 'n roll had us all shaken up and inhibitions were being lowered. The central characters, Laura and Bobby work well with just the right amount of chemistry. Laura, an excellent Elizabeth Carter, convincingly portrays the lovelorn teen whose unrequited love for Bobby threatens to overshadow their song-writing partnership. She plays the wide-eyed ingénue beautifully and has a lovely singing voice. Bobby, played by Alastair Higgins, also an aspiring songwriter, is not the archetypal leading man. He has a certain amount of boyish charm, and is distracted by the rather obvious charms of femme fatale Sue, (Laura Darton). Sue is trying to attract the attention of Norman, (Alastair Hill), the heartthrob who rubbishes the talents of Mick Jagger, et al, but is incapable of writing a song without plagiarism.
The actor/musicians were excellent and moved effortlessly between roles, but the production needed padding out, as the dancers were sparse. I am a huge fan of 50's/60's costumes, but the frocks did not reflect the publicity shots and seemed a bit low-budget apart from Laura's last two dresses. I enjoyed the acapella numbers, particularly the slugger, the superb bass (Mike Lloyd) - this scene was the most amusing of the show.
Classic hits from Roy Orbison, The Shadows (with amusing references to Cliff Richard who was the English Elvis – hard to envisage, I know!) - It's my party, Let's Dance, Shaking All Over, Bobby's Girl, Only Sixteen, Runaround Sue, Happy Birthday Sweet 16, Great Pretender, C'mon Everybody and Let's Twist Again.
Overall, an excellent cast who had to make do with a weak and saccharine script, which is a shame, as this is a joyous celebration of this era of music, and most of the audience were on their feet for a rousing finale.
Dreamboats and Petticoats is on at Milton Keynes Theatre until 8 July.