Dirty Dancing - The classic story on stage
MKFM'S Arts Correspondent, Nancy Stevens had the time of her life when she saw Dirty Dancing at Milton Keynes Theatre.
Straight from the West End, Dirty Dancing arrived with all the flourish and fun of the film that made stars of Patrick Swayze and Jennifer Grey.
It's the summer of 1963, and 17-year-old Frances 'Baby' Houseman is about to learn some major lessons in life, as well as a thing or two about dancing. On holiday in New York's Catskill Mountains, with her family that typified many of the Jewish families from upstate New York who liked the idea of what was a very upmarket Butlins, she shows little interest in the resort activities, and instead discovers her own entertainment when she stumbles across an all-night dance party at the staff quarters.
Mesmerised by the raunchy dance moves and the pounding rhythms, Baby cannot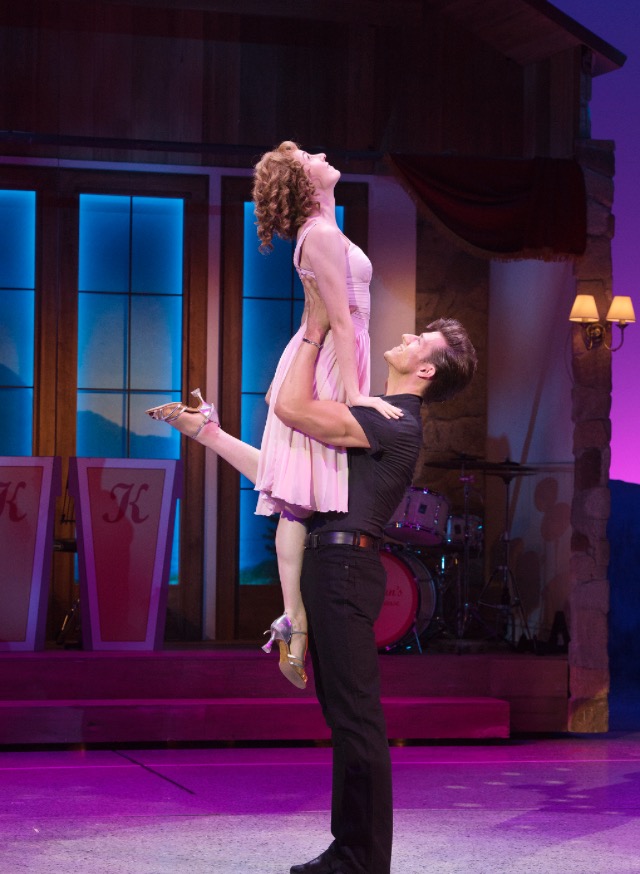 wait to be part of the scene, especially when she catches sight of Johnny Castle, the resort dance instructor. Her life is about to change forever when she is thrown in at the deep end as Johnny's dance partner, and two fiercely independent young spirits from different worlds come together in what will be the most challenging and triumphant summer of their lives.
Lewis Griffiths stars as 'Johnny Castle'. I had seen Lewis in Jersey Boys and he impressed me in his role as Nick. But as Johnny, he really came into his own - a combination of Danny from Grease and The Fonz from Happy Days - he is simply dazzling. It should be illegal for one man to possess that much sex appeal, but he is more than just a handsome man - he dances an absolute dream. His moves are balletic, graceful, athletic, and sensual, and the chemistry between him and Baby when they dance was palpable.
Penny Johnson (Carlie Milner) is the resident female dance instructor, Johnny's dance partner, and I have yet to see such an extraordinary dancer in a very long time. Tall, leggy and sinewy, she manages to effortlessly high-kick her way across the stage - a joy to watch.
Johnny is from the wrong side of the tracks, and dance is all he has ever known, and when his and Baby's two worlds collide, things will never be the same for either of them. Baby (a very watchable Katie Hartland), wants to save the world, and her ambition is to join the Peace Corps. Katie (similar in stature to Jennifer Grey in the film, with the same curly hair) initially can't dance. But she has to learn to dance within a week when Penny finds herself pregnant by one of the college boys on the staff. In the sixties, this of course, was scandalous. But as Baby falls for Johnny, she begins to relax and find a natural rhythm and grace. She wants to help Penny, and borrows $250 from her doctor father to pay for an illegal abortion for Penny. It goes very badly wrong, and Baby's father steps in and saves Penny's life.
Full of passion and romance, heart-pounding music and sensationally sexy dancing, this record-breaking all-new concept of the show is directed by Federico Bellone, choreographed by Gillian Bruce, and with set design re-imagined by top Italian designer Roberto Comotti.
The rest of the cast were all incredibly strong, with stunning costumes inspired by the elegant Jackie Kennedy who, at that time, was America's first lady.
I greatly enjoyed this show and think that it translates better to the stage than to celluloid.
My only criticism is that some of the songs were over amplified – unnecessarily loud.
The show features no less than 34 musical numbers, among them the classics, Hungry Eyes, Hey! Baby and of course the eponymous, I've had the time of my life.
Dirty Dancing the stage show is on until Saturday 29 April.