Join XPOLogistics as a new driver today!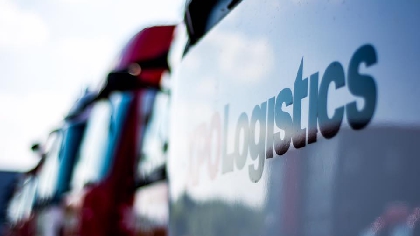 XPOLogistics are on the look out for new drivers, with the opportunity to shift up a gear and join the winning team in the UK, driving the logistics business and your career in the industry forward.
XPO Logistics is an international transport, logistics and freight forwarding company, with annual turnover of €9.2 billion in 2014. XPO Logistics develops high added value solutions in its three business units all across the world, and places sustainable development at the heart of all its activities. It is established in 27 countries, employs 52,000 people and has the largest modern fleet in Europe.
XPO Logistics is growing. We've recently won some prestigious contracts and have over 200 sites in the UK. In fact we`re the 2nd largest logistics company in the UK and currently have over 1250 drivers working for us.
With this growth has given us the opportunity to recruit more permanent drivers to join our team in Rochester, working nights and performing general haulage and Multidrop duties.
What does this mean for you?
Your salary will be £29,600 and you will be an employee of XPO. You will be paid monthly and you will have all the benefits of working for a world leading company including on going training, paid holiday, discounts on high street shops and supermarkets, hotels, days out and even holidays abroad.
The role is working nights starting between 2200 and 0300. You will be delivering goods to client sites, and will thus be a keyholder, letting yourself into the building, using the sites forklift and then unloading the pallets from your truck. You will then lock up and go to the next site. Ideally you will be fork lift licence holder but we do offer training for this role.
A bit about you
You'll relish a challenge and be determined to provide the best service to all of our customers
You'll possess a Class 1 licence with no more than 6 penalty points
Good Knowledge of the UK road network
Good Knowledge of drivers hours rule and road traffic regulations
What we can offer you in return
An attractive holiday package
Quality uniform provided
Discounts for holidays, airport parking, high street retailers, supermarkets, cinemas and theme parks
Job stability in a growing, dynamic business that puts people at the heart of everything we do
Funded training and development through our training team, including ongoing CPC training and other personal development opportunities.
We have a compelling vision for the future and need exceptional talent to achieve this - which is where you come in, some of our leading managers of today started their time in our business driving - we let nothing hold talent back!
If you are interested in applying for this position please text XPO to 80818.