MKFM's Meet of MK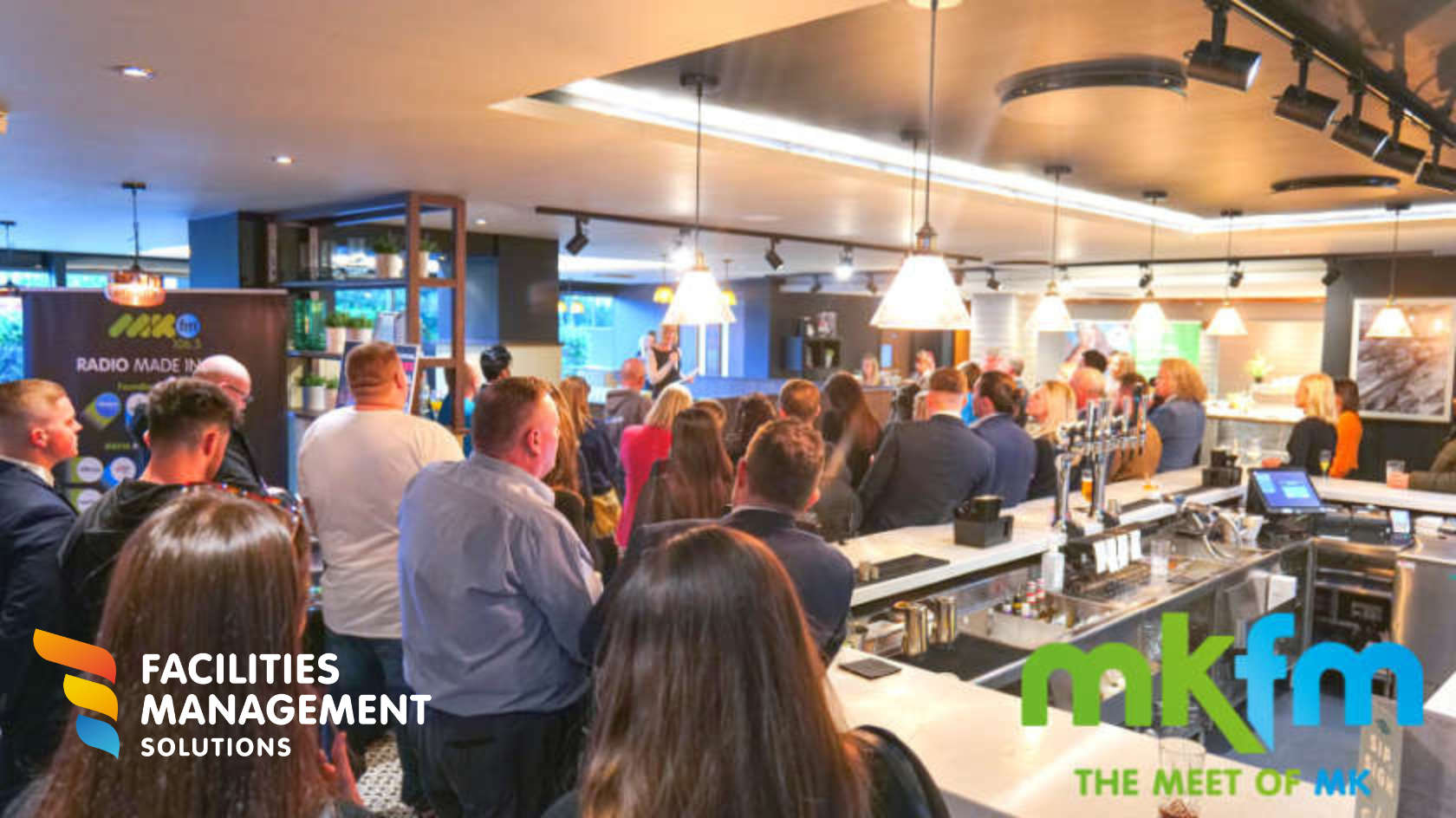 Fancy joining MKFM's next monthly networking event? Find out how you can book tickets that includes nibbles and welcome drink here...
The Meet of MK, sponsored by Facilities Management Solutions, is held at Marco's New York Italian in Central Milton Keynes on the last Thursday of every month.
Welcome drinks are served from 5pm, guests can enjoy some of Marco's favourite nibbles as well as network with like-minded local businesses and organisations. There will also be an update of MKFM, a raffle (so bring your business cards), and some guest speakers with the event closing at 7.30pm.
Book to attend future events - CLICK HERE - tickets are available on a first-come, first-serve basis.
Dates for 2023 include:

Thursday 26th October

Thursday 30th November
The Meet of MK was launched five years ago as an alternative to some of the already well-established networking events in Milton Keynes. The event sees lots of new faces, as well as regular attendees on the last Thursday of every month as local businesses and charitable organisations connect in a relaxed environment.
Joanne Ronan, Head of Sales and Advertising at MKFM says, "The Meet of MK feels more like after work drinks and allows our attendees to relax at the end of each month. The event sees a great mix of businesses attend, including many of our partners, and is always a great evening with attendees making new contacts and friends. We hope to see you all at the next one!"
Darren Dorrington, MKFM's CEO adds, "The Meet of MK is a great event and gives me the opportunity to inform the Milton Keynes business community of what MKFM is contributing locally. Many potential advertisers come along and meet our existing clients to hear first-hand what it is like to work with us. It's always a great end to the month in a relaxed environment and I can't wait for The Meet of MK next month."
Please book your tickets online via Eventbrite here.
Current MKFM clients please contact your account manager to book tickets.
Car parking is available outside the venue at Holiday Inn, 500 Saxon Gate, Milton Keynes MK9 2HQ. To take advantage of The Holiday Inn's free parking please provide your vehicle registration at the hotel reception upon arrival.
Meet our sponsors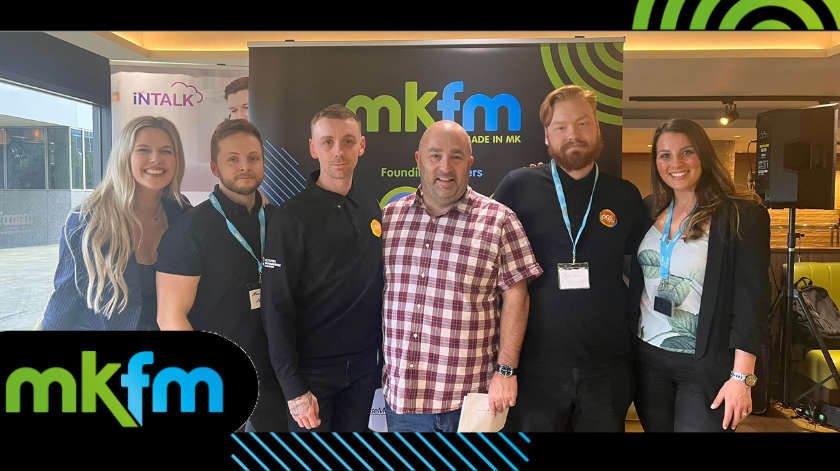 Facilities Management Solutions is a Milton Keynes-based company that was founded in 2021, as the sister company of the well-established Plumbing & Gas Solutions Ltd.
They support local businesses across all industries, providing one point of contact for all your facilities management needs, from HVAC and drainage to large-scale roofing projects.
FMS are the official sponsor of the monthly Meet of MK Networking event and a proud partner of MKFM.
To find out more about how they can support your business, call 01908 103060 or visit their website: www.fmsolutions.co.uk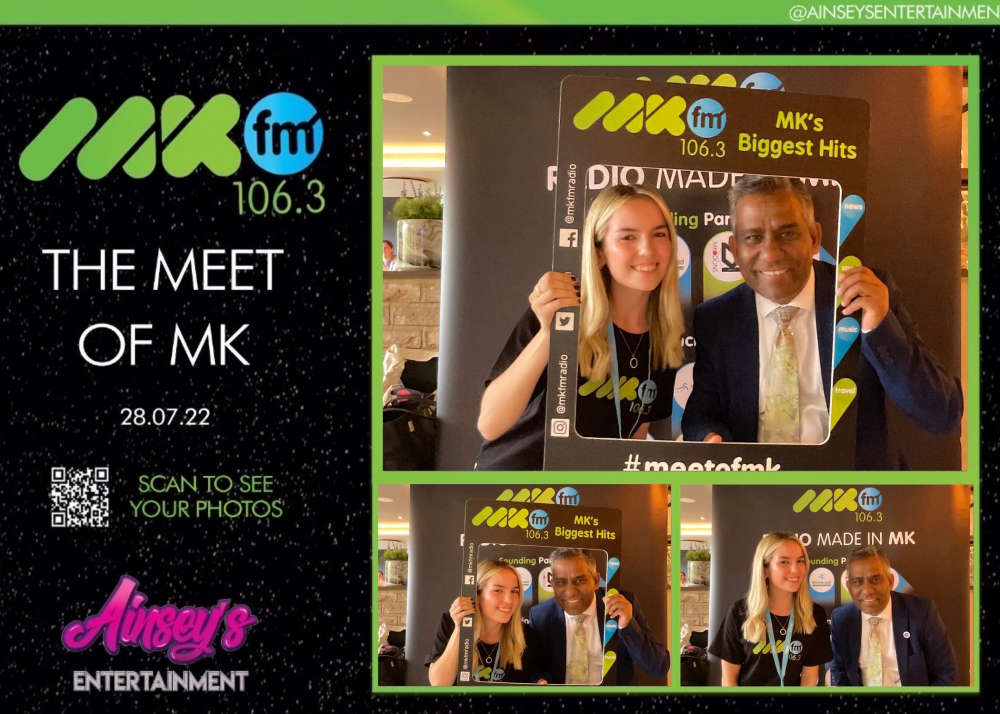 Special thanks to Ainsey's Entertainment, a local family-run DJ & Photo Booth hire business, for providing a PA System and photo booth for the Meet of MK.
Check out our video below from the Meet of MK in March to see what you can expect at the next event...
"It was lovely to see you at yesterday's event, we really enjoyed it. It was a fantastic opportunity to be able to speak to the attendees about the car draw, and we sold over 100 tickets during the evening! Thank you for all the support you give to MK Community Foundation, it's a great partnership!"
- Emily Purchase, Philanthropy Manager at Milton Keynes Community Foundation