Boost your career with The University of Buckingham!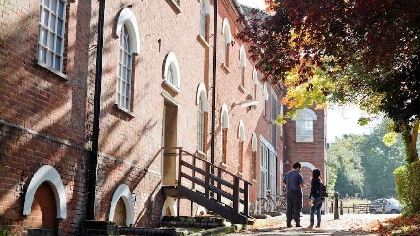 Do you want to boost your career or qualify as a solicitor or barrister? Then check out the Part-time law degree programme at the University of Buckingham!
It's a four year programme that mixes distance learning with Wednesday evening seminars, and is ideal for those who want to work and study. It leads to the award of a qualifying law degree and is very popular with residents of Milton Keynes, its surrounding areas and beyond.
Pauline Purcell, of Purcell Solicitors in Milton Keynes, is a graduate of the programme.
The programme welcomes students of all backgrounds and ages, whatever their educational qualifications. Determination and work experience are highly valued for admission.
Director of the Part-time law degree programme at Buckingham, Dr James Slater, says: "A law degree represents a tremendous opportunity for personal and career development. A huge number of local people have done this course and gone on to change their lives immeasurably as a result."
Fees are £3,528 per year and student loans are available for the whole sum. The University also offers a monthly, interest-free payment option.
There will be an Open Evening on Wednesday May 17, with the opportunity to meet lecturers and current students. Feel free to turn up on the night.
For more information check out The University of Buckingham website.
Term starts on Wednesday 4th of October 2017. For more information on the Part-time LLB (law degree) at Buckingham and how to apply, go to the website, call Margaret Darrell on 01280 828289 or email margaret.darrell@buckingham.ac.uk.