MK Community Foundation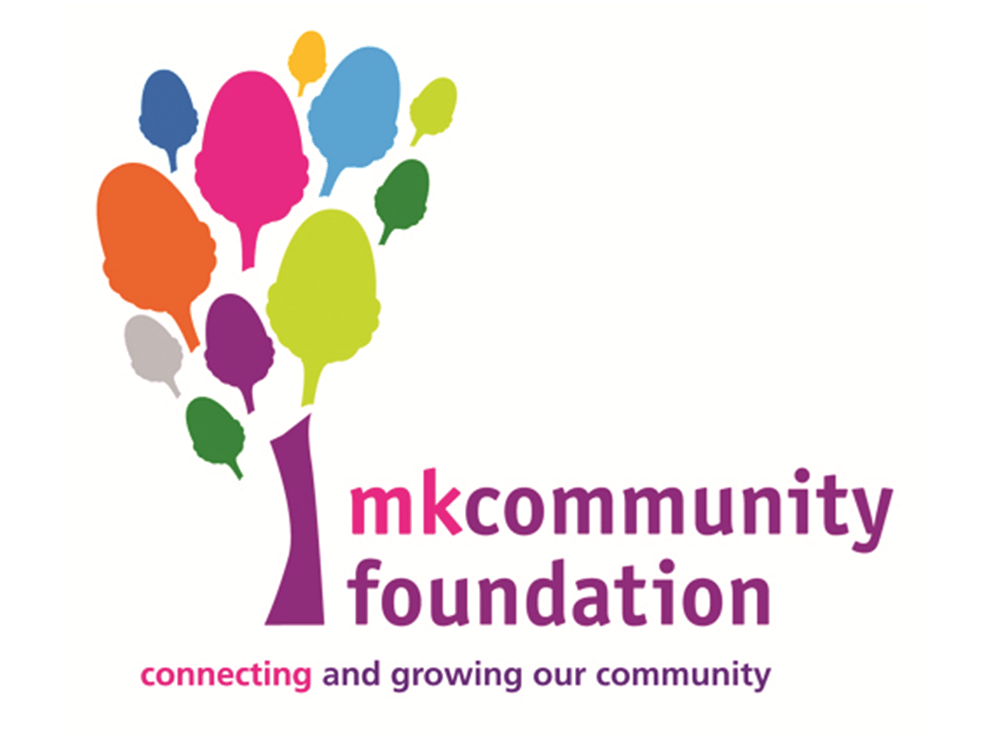 MK Community Foundation is a leading grant-making charity helping to make Milton Keynes a great place to live and work.
Milton Keynes Community Foundation connects people and resources to projects and ideas to create positive change in our communities through programmes such as grants making, working with Localgiving.org and our annual Charity Car Raffle.
We are leaders in developing philanthropy in our community and engaging with people who have the ability to give money – individuals, families and companies so that we can fund a wide range of voluntary and community sector activity.
Over 30 years MK Community Foundation has provided over £20millon of support to local charities and community groups through our grants programme and rent subsidies, helping to make Milton Keynes a great place to live and work.
- We support local people who are working to make a real difference to vulnerable, isolated and disadvantaged people in MK.
- We specialise in awarding grants to smaller, lesser known charities and groups alongside supporting well-known charities such as MK YMCA and Ride High.
- We make it easier for local people to support the whole community, giving money as individuals, families and businesses.
- We make it easy for charities and Community Groups to apply for funding and support from us.
In 2015-16 we provided over £1.7 million in grants to local charities and groups who help people in poverty, with disabilities, young children, the elderly, arts and sports.
We are proud to provide support that helps make Milton Keynes a better place to live and work in for thousands of people.
Our supporters' generosity helps us meet the immediate needs of MK as well as building up an endowment to help people for many years to come.
We work hard to ensure your donations change people's lives for the better. Your gift to MK Community Foundation will support local people and groups. Every donation, no matter how large or small, will help us to connect, grow and make a difference in your community.
We welcome grant applications for projects that address community priorities in MK. Our grants and programmes provide several ways to help with funding your community group or project. We want to support you to grow and make Milton Keynes a great place to live.
Searching for centrally located, high quality, affordable meeting rooms or office space in Milton Keynes? Look no further.
"Thanks to the Community Foundation we now have a purpose built play area. It has given the children in our refuge a safe, fun place to play and start to move on from the effects of domestic abuse" - MK ACT.