MK Property
Company Information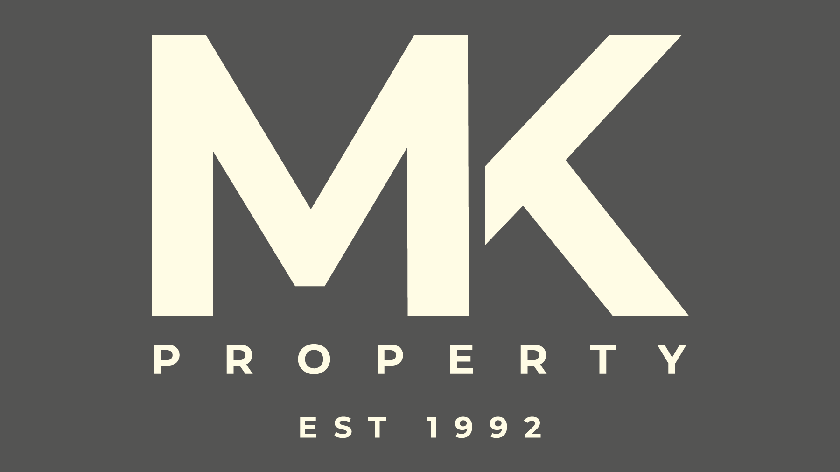 MK Property is an independent estate agency based in Bletchley and established in 1992. Their purpose is to help you in selling, buying, or renting property.
Our management portfolio comprises various properties ranging from studio apartments to townhouses, from one-bedroom flats to executive apartments and detached family homes.
Whether you are a first-time landlord looking to build a property portfolio or a seasoned property investor looking for a safe pair of hands, our experienced and knowledgeable staff are dedicated to providing an efficient and reliable service that you can trust.
Landlords need not worry about finding suitable tenants, adhering to safety regulations, chasing monthly rents, dealing with maintenance calls, or any associated legal requirements – we'll take care of all these details and more on your behalf.
Clients of MK Property can be safe in the knowledge that their valuable assets will be professionally managed to the highest standards at all times.
If you want to sell your home, MK Property is here to help and take the stress away. If you would like to find out more, please call the team to find out how they can help you.
Contact
Website: Letting Agents and Estate Agents in Milton Keynes - MK Property Sales & Lettings
LinkedIn/Blog: https://www.linkedin.com/company/miltonkeynesproperty/?viewAsMember=true)
Facebook: @mkproperty1992
MK Property LinkedIn articles:
https://www.linkedin.com/pulse/28-milton-keynes-people-live-terraced-home-interesting-/?trackingId=tC2WTyWOVglyiVjhLw%2FTdg%3D%3D
https://www.linkedin.com/pulse/76-drop-milton-keynes-council-houses-last-40-years-/?trackingId=KIbnCR1lSeURlkiJh9xM1w%3D%3D&fbclid=IwAR13rA1VlOiHKaibCWH7QtGWcbykbl0Qd5sYW1SrKRf_n8tk9BPKGXnalzo
https://www.linkedin.com/pulse/how-rising-inflation-affect-milton-keynes-property-/?trackingId=oULsut1FNwHQs3mFr7bAVw%3D%3D
https://www.linkedin.com/pulse/milton-keynes-household-heating-bills-set-rise-105738729-/?trackingId=AO6%2BKWhlQLbyWXhq6ghnYQ%3D%3D
https://www.linkedin.com/pulse/why-so-few-milton-keynes-homes-sale-miltonkeynesproperty/?trackingId=MYBE7i3UEEOvCilc9ZIjkA%3D%3D
https://www.linkedin.com/pulse/2959-milton-keynes-landlords-could-hit-14k-bills-/?trackingId=sBxkHWYgdNgbIm0458ZF8w%3D%3D
https://www.linkedin.com/pulse/10165-milton-keynes-oap-homeowners-could-forced-sell-/?trackingId=xdiCYhCBsxpL1uK1Q1R74g%3D%3D
https://www.linkedin.com/pulse/milton-keynes-homeowners-pocketed-227k-each-last-/?trackingId=acxxLb26JlQeqp6l7vLKkQ%3D%3D