Lisa Victoria
Company Information
Did you wake up this morning feeling truly happy, 10/10 happy and blessed? Or did you wake up thinking about your 'to do' list and what needs to be dealt with before you can be happy? This was Lisa Victoria. She used to delay her happiness for when she:
got to Friday

completed things off her 'to do' list, which was never empty

found her dream job/partner/new home etc
The goal posts were always moving. She was enjoying life, but not truly living, thriving both in and outside of work. She believed there was more to life but she questioned how.
Lisa Victoria discovered a system to 'Be Happy Now', regardless of external circumstances. What a relief. No longer chasing and needing external things to all be in order to be able to start living now.
A recovered corporate worker, now coach, speaker, and author, Lisa inspires people to create the shift in their perspective and their life. Don't be fooled, Lisa still experiences the dips in life, but she uses the system and she shares how to apply this to EVERY area of our lives by:
Facilitating bespoke workshops for businesses getting them to think, feel, and act differently

Speaking engagements at wellness days

Corporate & private coaching

Writing & podcasting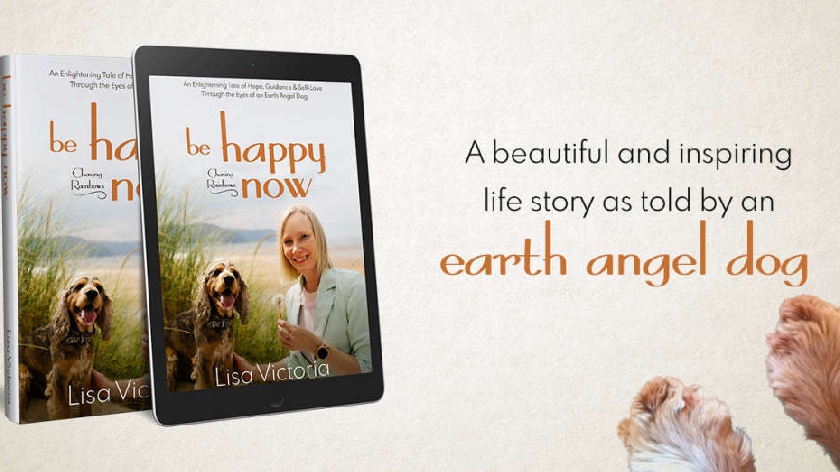 Lisa hit the #1 best-selling author spot in 3 related categories, within her launch week. Her method works for her, and many others, and it could work for you and your network too. Are you ready to explore?
Website: Heart Voice | Lisa Victoria | Coach, Speaker & Author
'be happy now book': Be Happy Now: An Enlightening Tale of Hope, Guidance & Self-Love Through the Eyes of an Earth Angel Dog (Chasing Rainbows Book 1) eBook : Victoria, Lisa: Amazon.co.uk: Kindle Store