MKFM Advertising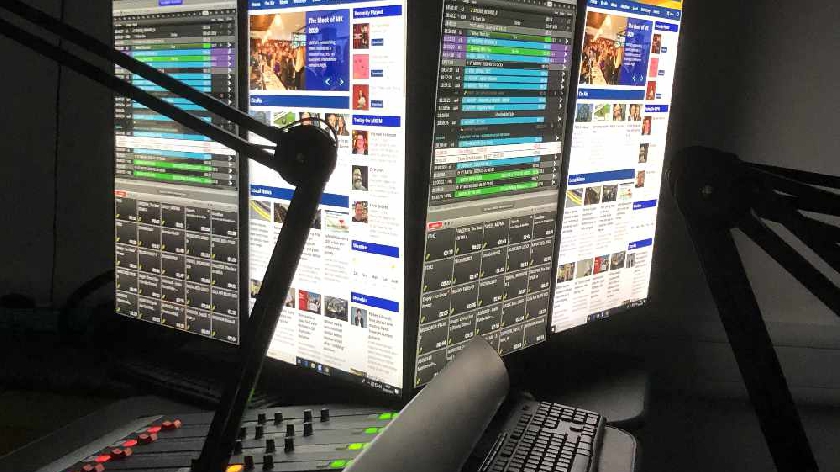 MKFM delivers results - get your business in the ears, social media feeds and lives of our listeners!
We reckon MKFM reaches more people in Milton Keynes than any other local media organisation.
MKFM is much more than a radio station. We engage with people on the radio and also through social media and on the streets attending local events week in week out.
If you're thinking of buying advertising for your business anywhere in the city, here's some questions you should ask the person selling first...
1. Will your adverts be heard across Beds, Herts and Bucks as well as in Milton Keynes?
We broadcast on DAB Digital Radio to a potential audience of 2 million people, as well as on FM to the Milton Keynes area. Advertising on MKFM means your advert will be heard across the region.
2. Will they include coverage on social media pages that regularly reach between 200,000 and 1,000,000 people each week?
We have a number of packages that enables us to use our social media in creatives ways to ensure the maximum exposure for your business. MKFM has more likes on our Facebook page in Milton Keynes than any other media organisation - and that's a fact!
3. Will they give you coverage on their website including a dedicated page that's accessed via their front page?
Well we do - and as MKFM.COM has an excellent Google ranking, your page on our website will support your existing online presence as well as backing up your radio campaign.

4. Do they have opportunities to sponsor leaflets that go out to 50,000 homes. Do they have promotional cards that are handed out at all the events they attend in Milton Keynes?
We are more than just a radio station... we're out in the community day in, day out engaging with your future customers. MKFM also has a regular leaflet that gets distributed to over 50,000 MK Homes.
5. Can they give you the satisfaction your money will support a community project rather than shareholders?
MKFM is a not for profit community organisation; every penny we earn is ploughed back into the radio station that has supported our community since 2011.

Speak to us today by calling our team on 01908 230149 or email sales@mkfm.com.