Showbiz Superstar Sheridan Smith is a smash hit in Funny Girl at Milton Keynes Theatre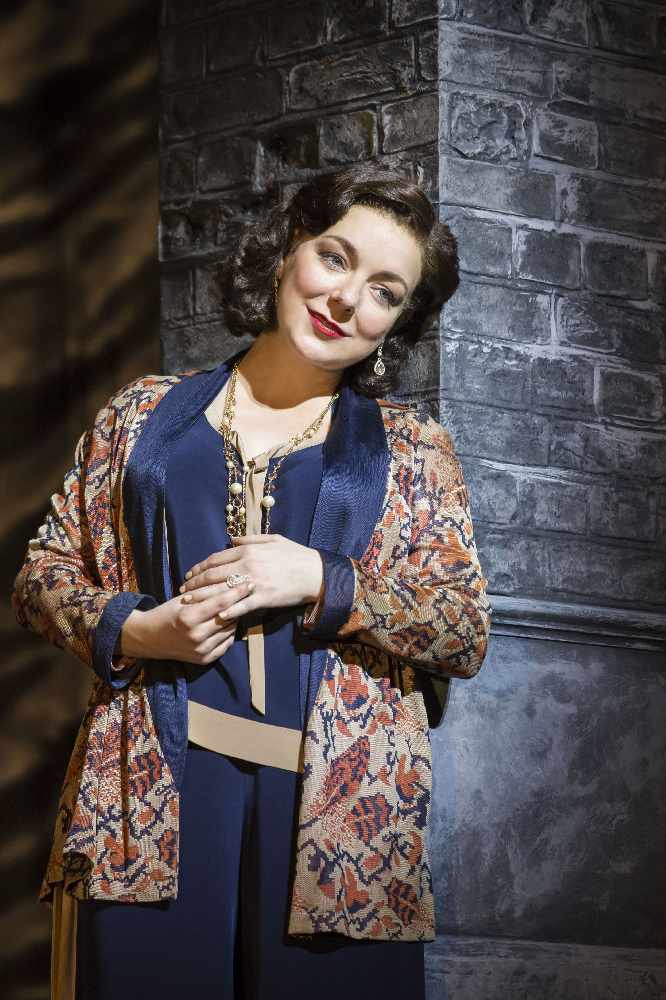 Nancy Stevens, MKFM's Arts Correspondent attended the smash hit Funny Girl at Milton Keynes Theatre
There are simply not enough superlatives to describe the superstar, showbiz legend that is Sheridan Smith! (Not even going to apologise for the alliteration). She is hailed as the 'greatest theatre star of her generation' and after seeing her portrayal of Fanny Brice, this accolade is richly deserved. I couldn't take my eyes off her - she commanded attention, has the most perfect comedic timing, the ability to swiftly switch facial expressions, and a huge vocal range. She belted out the many numbers with ease and joy. Everything she did was amazing, and I would urge you to beg, borrow or steal a ticket to see just some of the Sheridan magic.
Funny Girl is an old-fashioned musical with plenty of high-octane song and dance numbers, excellent choreography, a wonderfully authentic cast, and glamorous costumes (set in 1927 with the Ziegfeld Follies).
The film made a star of Barbra Streisand, and tells the true story of Fanny Brice who catches the attention of Florenz Ziegfeld (Nigel Barber), a Broadway showman who had an eye for the unusual. Fanny's natural ability to portray a range of characters, sending up femme fatales, was utterly self-deprecating, and she exploited the fact that she was not a great beauty, unlike the showgirls around her.
Rachel Izen (Mrs Brice) played the Jewish matriarch with both tenderness and a firm hand. Izen reminded me of Meryl Streep.
Fanny's best friend, Eddie, (Joshua Lay) the perfect foil for her, taught her to dance, got her first gig, and mopped up her tears when her heart was broken all whilst suffering unrequited love. An all-round entertainer, Lay's tap routines were incredible.
Fanny is swept off her feet by the extraordinarily charming and handsome conman, Nick Arnstein, (Chris Peluso). A man, on whose cheekbones are so sharp, you could cut yourself. Fanny is insecure, and under pressure as the eldest unmarried Jewish daughter, to settle down. However, the smell of the greasepaint and the roar of the crowd is too much to resist. She becomes a household name, and pressures Nick into marriage and parenthood while still under contract to Ziegfeld and craving the limelight. Nick, meanwhile, an inveterate gambler, is insolvent and feels emasculated by Fanny's success. He brokers one last deal, which is fraudulent, and is sent to jail for embezzlement.
Huge applause for the sublime costumes, and in the routine Rat-a-Tat-Tat, the girls wore emerald-green ballet shoes with taps. I had never seen this before, and it was a dance delight.
I loved the music, and I knew more songs than I realised. When Sheridan sang, Don't Rain on my Parade, you could have heard a pin drop. The atmosphere was electric - the audience was spellbound...
This show is a musical treat, but before we lose Ms Smith to Broadway or Hollywood, I urge you to catch a glimpse of her rare and unique talent.
I have never, in all my theatre-viewing years, witnessed a standing ovation like there was that evening.
Funny Girl is on at Milton Keynes Theatre until 4th March and is touring nationwide.