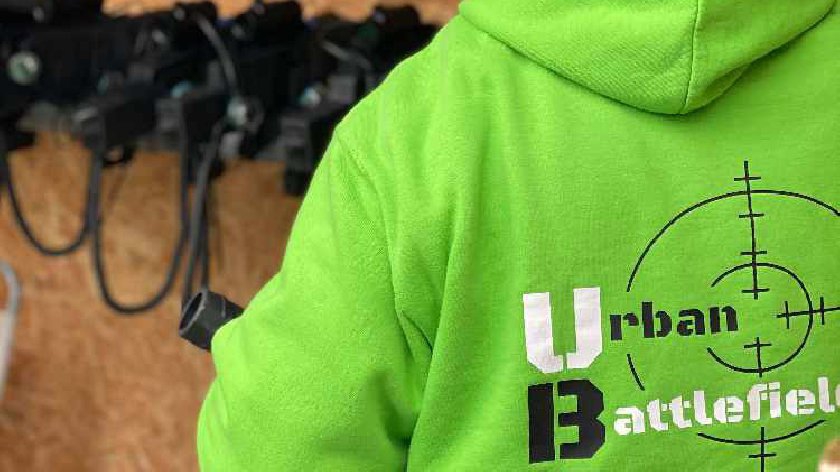 Urban Battlefields is owned by Nick Hood and Mark Webb who were both made redundant in December 2019.
The duo had a vision of opening a family-orientated activity centre that would also get children off of their gaming consoles by playing video-style games in real life, in the great outdoors.
Nick and Mark said: "We wanted to offer some outside stimulation to game players and a fun way of getting exercise."
Their vision started in March 2020 when they agreed the rental of land and started the build.
One week later and lockdown took hold which left them unable to get supplies to continue the build for some time. With the help of a local MKM building supplier who stepped in to source material, a short time later they were able to resume the build. Nick and Mark spent most of the lockdown building Urban Battlefields with no government support and still had to maintain rental of the land, living expenses and building.
After some extremely challenging times, they finally opened on the 24th April 2021.
Urban Battlefields caters for everybody ranging from 8-years-old to pensioners. They also cater for large parties or randomly mixed groups to get together and socialise while being COVID-secure.
Their latest technology equipment is extremely user friendly and has voice commands for the players to follow, all designed for outdoor activity with a range of up to 200 meters that fires an infra-red beam so totally painless, unlike other similar activities.
Gaming scenarios include capturing the flag, team elimination and domination, the same as many computer games.
With two hours of gameplay for £20 per person, Urban battlefields make it affordable for family groups to enjoy without breaking the bank.
For more information or to book please click here.