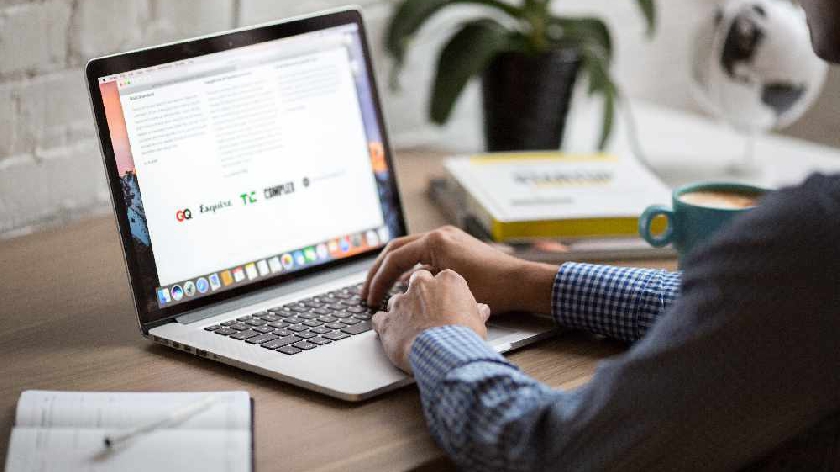 Are you thinking about going to university to study computer science? Or perhaps you're already in a computer science career and considering taking a postgraduate degree to increase the amount of money you take home?
Whatever your reasons for wanting to know the highest paying jobs in the sector, you're in the right place. We've done our research and narrowed down the highest paying jobs for computer science graduates. Let's get started, shall we?
Software Development Director
A software development director is responsible for planning and managing the software development process. They not only need to communicate effectively with their team members, but also with other departments and clients. Junior programmers may also be trained by them. Having good attention to detail is important in this role as software development directors need to be able to create detailed analytical reports and evaluations. They will also be required to give presentations to clients.
The average salary for a software development director is £110,000 per annum.
DevOps Engineer
A DevOps (Development Operations) Engineer is responsible for the creation and maintenance of website platforms. They are expected to determine and repair any issues quickly, and are also often involved in managing system administration and cloud infrastructure. In order to succeed in this role, you'll need to have a passion for coding, and also the ability to work at speed. Computer science postgraduate courses are recommended for people who want to enter into this career as they will give you a deeper understanding of DevOps tools as well as further education in testing and deployment.
The average salary for a DevOps engineer is £60,000 per annum, with postgraduate students earning around £90,000.
Site Reliability Engineer
Site reliability engineers are somewhat in the middle ground between software development and traditional IT. People who work in this role work full time on responding to incidents, fixing issues, and creating software that improves the reliability of systems. While not every company employs site reliability engineers, those that do often find that their IT, support and DevOps teams are more productive. The reason for this is because SREs can take over the tasks of support escalations, freeing the other departments up to work on new features and services.
The average salary for a site reliability engineer is £77,000 per annum.
Principle Software Engineer
The job of a principle software engineer is to develop, document and test software with the aim of ensuring it meets both the business's and the end user's requirements. They are involved in the day to day workings of development teams and oversee the technical aspects of projects. Staying up to date with software development practices and new technologies is key in this role, and principle software engineers also need to be patient as they are often required to guide and train younger recruits. Debugging, coding and designing new software is, however, the main job.
Principle software engineers can expect to earn, on average, £60,000 per annum.
Security Consultant
The duties a security consultant is expected to perform vary depending on the company they work for. However, all are required to identify, develop, and implement security solutions that meet the business's needs. Being able to adequately assess the potential risks to a company is vital, and this needs to be done across websites, databases and email. Security consultants are not only expected to do all of the above, but they need to be able to clearly and adequately report these risks to their supervisors. In order to secure a role as a security consultant, at least five years' experience is required. Skills in communication, coding, endpoint security and security architecture are also a must.
The average wage of a security consultant is £50,000 per annum.
Full Stack Software Developer
A full stack software developer works on both the front and back end of an application or website. They may be required to work with clients during the planning and development phases, and work with teams of engineers on projects involving databases and websites. In order to succeed in this role, you'll need to be familiar with one or more back end languages – such as CSS, JavaScript or HTML - while also having knowledge of a programming language, such as Python or Ruby. Further education in things like user experience, web design, visual design and project management is also ideal as it will improve your chances of landing a more sought-after job.
The average salary of a full stack software developer is £50,000 per annum, while those with experience and additional skills can expect to earn up to £90,000 per annum.
As you can see, computer science graduates have numerous career options, many of which are well paid.