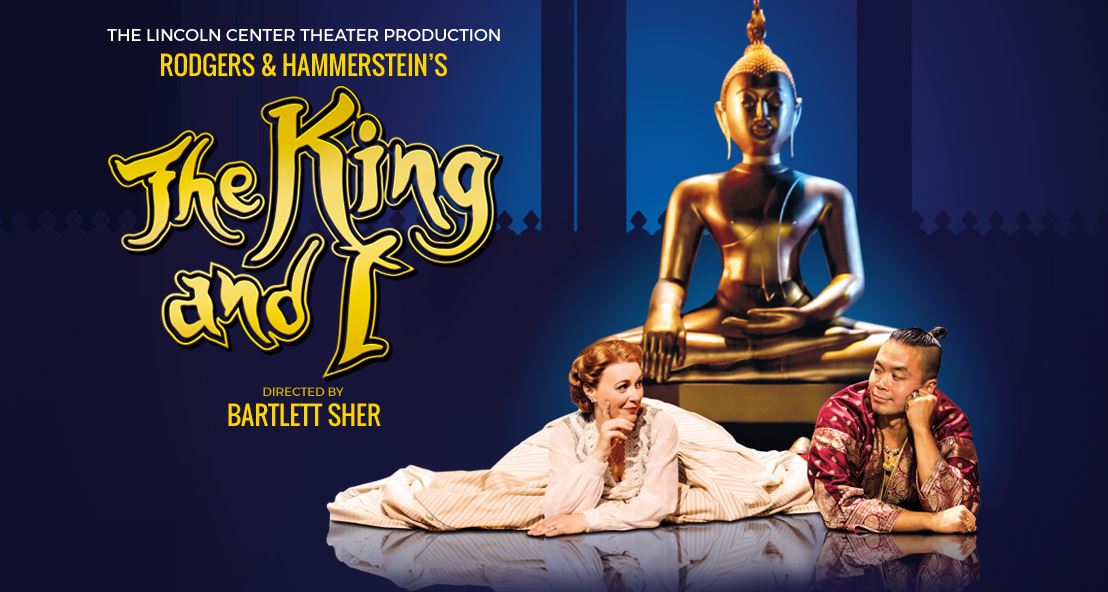 Mrs. D what's to see? Mrs. D was back at MK Theatre last night to see The King and I and here is her review...
When I heard, The King and I was coming to Milton Keynes theatre, I knew I wanted to see it. I have loved this story since I was at school, and it didn't disappoint.
The story is of a British school teacher Anna and her son Louis arriving in Siam to teach the Kings many children and wives in the Palace. All she wants is to teach the children and receive the house she was promised in her and the King's agreement.
The story shows the relationship and clashes between Anna and the King as she tries to understand their culture and he learns and seeks advice from her without asking for it.
The King and I is a classic Musical with high class performances and voices to match. Annalene Beechey who plays Anna has an amazing voice, you become immersed in her performance.
Darren Lee playing the King of Siam is also impressive, showing how stubborn the King is through his powerful voice and wit. Together, the chemistry is intense.
The classic songs including, "I Whistle a Happy Tune", "Getting to Know You" and; "We Kiss in a Shadow" were pitch perfect. The staging during performances with Tupim (Marienalla Phillips) and Lun Tha (Dean John-Wilson) were enchanting and romantic with mauve flowers hanging from the ceiling.
What I found impressive, and endearing was the choreography during Tuptim's play "Small House of Uncle Thomas". The dancing and formations were simple fluid movements that you couldn't take your eyes off them. This was my favourite part of the show.
Although the performance is over two and a half hours, it flows well with so many different emotions felt.
Some may say the performance is outdated and shows harmful stereotypes, but I feel this production addresses some of those issues.
Listings
Performances: Tue 7 Nov - Sat 11 Nov 2023
Tickets: From £13*
General bookings: 0844 871 7615*
Access bookings: 0333 009 5399
Group bookings: 0207 206 1174
Online Booking: https://www.atgtickets.com/shows/the-king-and-i/milton-keynes-theatre/*
*Fees may apply. Calls cost up to 7p per minute, plus your phone company's access charge
Facebook, Twitter & Instagram: @MKTheatre