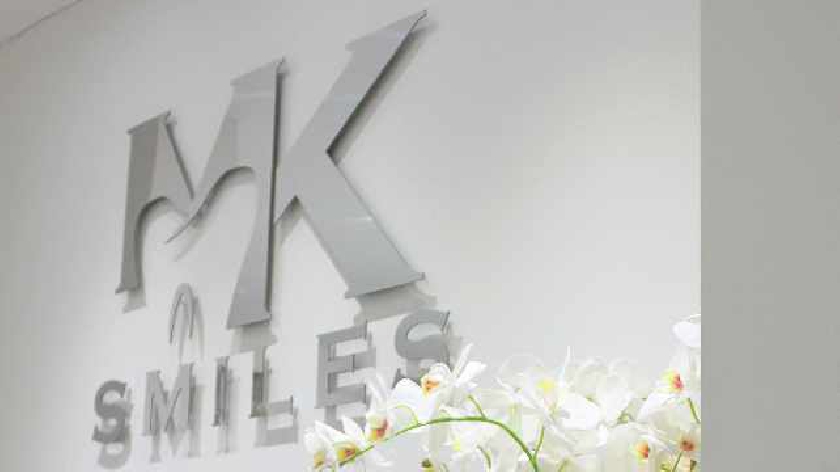 Dr Uma Madhav and her team are extremely busy looking after the dental needs of the people of Brooklands.
To accommodate the growing numbers wanting to live and work here, one of the newest areas targeted for housing development is Brooklands. It is estimated that an additional 25,000 homes will be built over the coming years.
Mk Smiles, the new private dental practice, has been accommodating this growing population and has had fantastic reviews and recommendations. Mk Smiles are being visited from people all around Milton Keynes with patients travelling far and wide to see their friendly welcoming dentists. Just their online presence shows the early impact they have made with useful advice on their Facebook and Instagram accounts.
The practice has been offering general dental treatment and their services include: Gum Care, cosmetic dentistry, Dental Implants and Orthodontic for adults and children.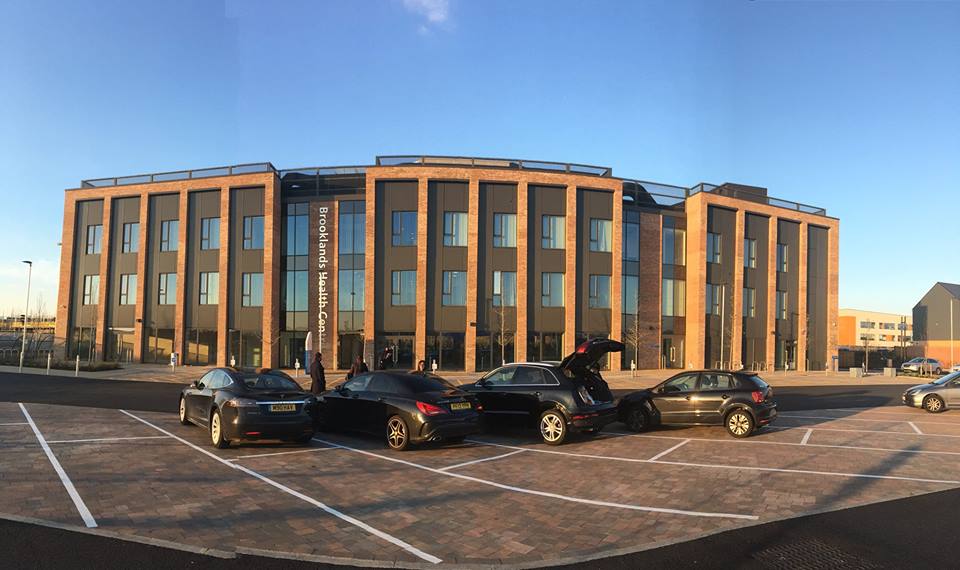 With a diverse population in MK, teeth straightening seems to be very popular with patients interested in getting the desired smile that they have longed for. There are no specific age group or sex that stands out when showing their interest in short term orthodontic treatment. It seems age is not a deciding factor when it comes to smile makeovers especially as we have seen a dramatic increase in interest for 'Invisalign'.
Dr Kishan Chaval has noticed that he is spending an increasing amount of time conducting short term orthodontics since he started at the beginning of the year. He has a special interest in teeth straightening and finds it extremely rewarding especially as he is treating many patients who wished they could have had orthodontic treatment as a child but missed out or could not get the treatment under the NHS.
At MK Smiles, they provide reliable, cost-effective and exceptional dental care to their patients, by utilizing the latest technology and techniques.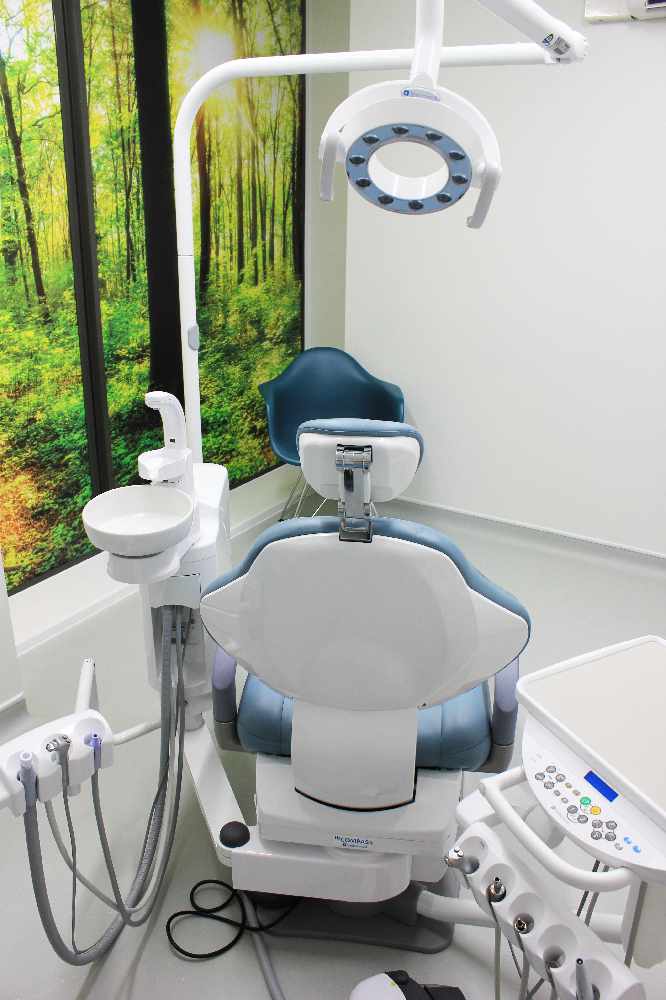 Uma's aim was to offer her patients a serene treatment environment fitted with modern amenities, ensuring every minute their patients spend in the practice is a pleasant one. She has gained many compliments on the unique style of the practice and its calming and peaceful environment. Patients find it a pleasure to visit the practice and are returning for their routine check-ups often bringing other family members and friends along.
The tech savy population are using the online booking system to book and manage their appointments themselves.
Dr Uma Madhav says, "We have found that many people are booking their appointments from the comfort of their own sofa and our data analyses shows that it us usually around 1pm- 2pm and 8.30pm – 9pm."
"It is refreshing not to be restricted by 9 am – 5pm telephone opening hours" says Mrs J B.
The clinic is gaining a good reputation for looking after nervous and anxious patients. Dr Uma Madhav is 'Dental Phobic' registered and her team are used to treating anxious patients. They take the extra step to make sure any anxious adults or children and cared for, never feel rushed and are in full control.
"As a very nervous person, having not ever liked going to the dentist I found MK Smiles amazing and so patient and caring." Mrs JP.
"Just had my first appointment here and am not great with dentist anxiety at all. But Kishan made the whole process easy and explained things clearly. Would recommend to anyone looking for a new dentist or hasn't been in quite some time. Lovely practice to. Many thanks", says Mr D F.
After looking at patient feedback forms and having conversations with the patients, more and more people were asking about sedation. We now offer IV sedation for anxious patients with Dr Jacqueline Chok taking the lead. She is an experienced seditionist and enjoys her work thoroughly. She is able to work as a team with the nurse, dentist and patient to complete the necessary advised with ease and grace.
"Dr Jacqueline was fantastic and helped me to feel as relaxed as I could be. Thank you so much for making my procedures a lot easier." JP
It seems with hard to find NHS dental services, more and more people are having to look at private dental options. At MK Smiles, they are able to provide affordable, good quality dental care and it seems the people of Brooklands can see that. They appreciate the convenient appointment times and the Saturday availability which is great for the kids and busy adults.
"Parents have commented how they don't feel rushed and been given a lot of preventive advice that they didn't know about before. They are surprised at what they have been shown and learnt about their teeth" - Oana Panzaru Practice Manager.
It seems that the people of Milton Keynes really take their dental hygiene seriously and Dr Uma Madhav is now introducing an additional hygienist and therapist to cope with the demand.
Natasha Yonucu is dual certified Hygienist and Therapist graduating from University of Sheffield. She previously used to live in Australia and moved back to the UK to complete her degree.
She not only provides gum care to the patients at the practice but also treats children for dental extractions and fillings.
She has recently moved into the area and has a passion for promoting oral health in the community after help set up a health project in Sheffield.
"I loved having my teeth cleaning done and was happy to receive some free samples after so I could try before I bought anything. My teeth have never looked better and will be looking to seeing Natasha again in 6 months to tell her how I am getting on", says Mr B R.
Whether it's a general check-up or a smile make over, the team at MK Smiles are earning a fantastic reputation and is helping people achieve their goals and desires. Each patient will leave their appointment knowing that their individual needs and concerns have been met with sound and proven medical and dental advice.
Book Online at www.mksmiles.co.uk or call on 01908348100 to take advantage of MK Smiles Opening offers.
50% off New patient Dental Check-ups ( including x-rays ) now £22.50.

50% off the first Dental hygiene treatment with the Dental Hygienist.

Free Orthodontic and Facial Aesthetic Consultation.

Free Dental Implant Consultation

Free Sedation Consult for anxious and nervous patients.