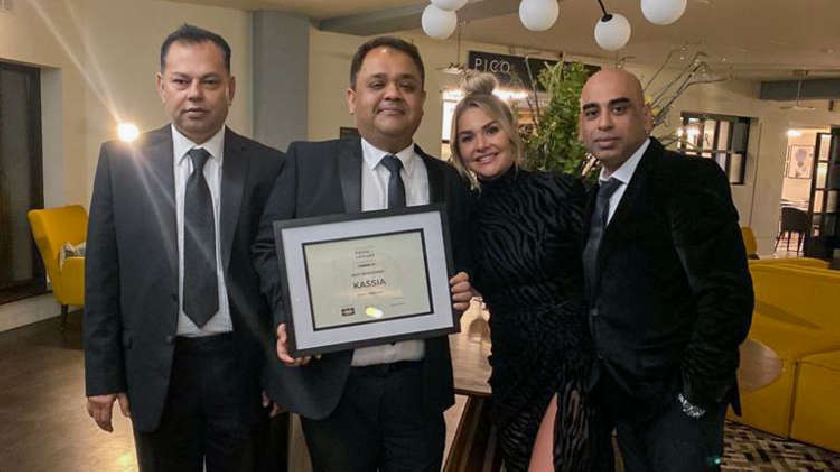 Stony Stratford-based restaurant Kassia has been named 'Best Newcomer'.
The Kassia team told MKFM that they were surprised and delighted to be nominated for the award as it continues to recover from the pandemic and rising costs of goods and utilities.
Kassia took over the premises on Stony Stratford High Street from the much-loved Beckash, which had been trading for many years.
Originally from the Portsmouth area, with a passion for cocktails, Indian-style tapas and supporting communities, the Stony Stratford venue was the first distance-based restaurant for Kassia's operations team.
With the help of a hard-working on-site partner and manager Shelim, the team has learned to work remotely but maintain strong communications for consistency and morale.
The group is honoured to have been considered and selected for the Best Newcomer Award following a 'mystery shop', in which considerations were made to decor, originality, sustainability, food choice, and Kassia's charitable efforts in Bangladesh and hopes to continue trading successfully in Stony Stratford for years to come.
Visit Kassia's website here.