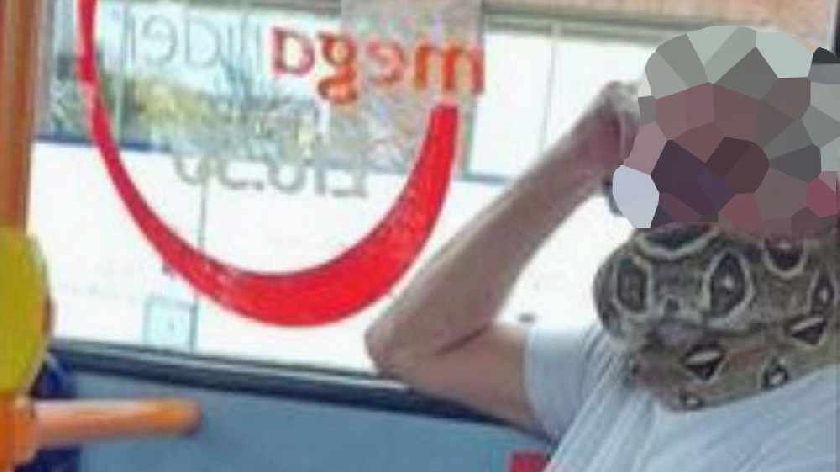 A passenger who was spotted wearing a snake as a mask while travelling on a bus has been warned it is not a legitimate face covering.
The man was seen with a light brown serpent with diamond-shaped markings on its skin wrapped around his mouth and neck on a bus from Swinton to Manchester on Monday.
One passenger, who asked not to be named, said at first she thought the man was wearing a "funky mask" before she spotted the creature slithering over the hand rails.
The reptile did not seem to be bothering anyone else, she said, adding that she found the incident "really funny".
She said: "No one batted an eyelid."
It is not known if he was challenged by the driver over his choice of covering.
Pictures showed the man was not wearing a mask under the snake.
Photo and Article by Sky News