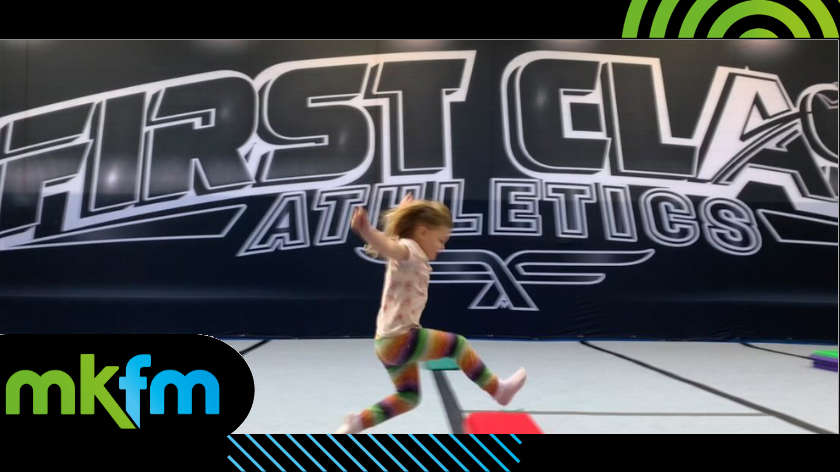 First Class Athletics is a premier sporting facility in MK providing a variety of activities for children aged 4-11 during the Easter holidays from Monday 3rd April.
First Class Athletics, based in Bradville in Milton Keynes, provide top-quality training and coaching in cheerleading, gymnastics, and dance for athletes of all ages and abilities.
The team has a wealth of experience, ensuring members excel from grassroots to elite level.
First Class Athletics Easter Holiday Camp starts on Monday 3rd April 2023, all attendees between the ages of 4-11 will get to enjoy either half day or full day sessions including:
Crafts

Tumbling

Cheerleading

Dance

Games

And more!
Dates
Week 1: Monday 3rd April 2023- Thursday 6th April 2023
Week 2: Tuesday 11th April 2023 - Friday 14th April 2023
Daily schedule
Session 1: 8.30am-12.30pm
Session 2: 12.30pm-16.30pm
All day: 8.30-16.30pm
Pricing
£17 per session or £25 for a full day
First Class Athletics is proud to have run its first Holiday Activity and Food (HAF) camp, in association with Milton Keynes City Council last December and its own independent February half term holiday camp this year across five days.
Paige Hottor, Gym Director at First Class Athletics, says, "Keeping children active and engaged outside of school can sometimes be a challenge for families. That's why being able to offer children a fun, enriching, safe environment to meet new friends, and try new activities during the holidays is something we take pride in."
To book for their Easter Holiday Camp please email info@firstclassathletics.co.uk or find out more about First Class Athletics and their Easter Holiday camps on their website here.