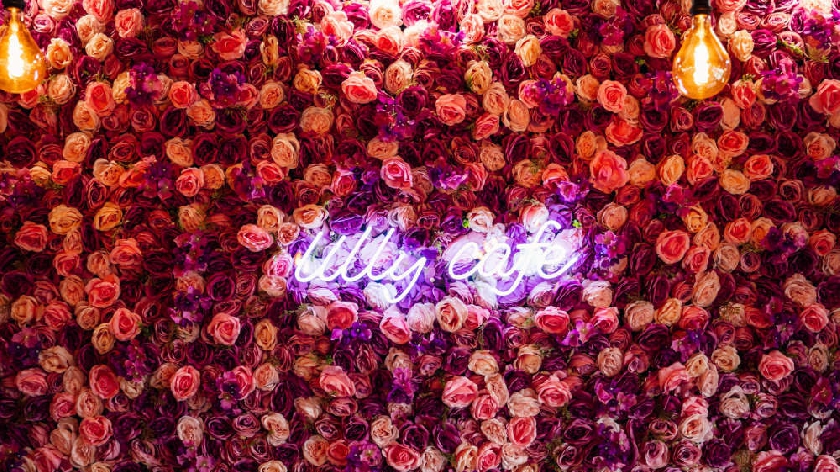 Lilly Café opened its doors to customers back in March of this year.
Lilly Café is an independent coffee shop based in the Whitehouse Health Centre, Whitehouse Park, Milton Keynes.
Lilly Café serves speciality coffee from Wooden Hill Coffee Roasters along with delicious cakes and brunches in what has been described as an 'instagrammable' environment.
The cafe also serves dishes such as fatayer, a pastry that can is stuffed with spinach or cheese such as Feta or Akkawi. It is part of Levantine cuisine and is eaten in Iraq, Iran, Syria, Egypt, Lebanon, Palestine, Kuwait, Saudi Arabia, Jordan and Israel.
A huge standout feature in the cafe is the flower wall, popular with people that love a good photo. The featured hanging baskets were also handcrafted.
Mufida, a local woman, runs the café with her husband Fareed. Mufida says: "We recently moved from Dubai we are fulfilling a lifelong dream of having our own café and hope to give you all a real taste of luxury.

"Our vision is to create a space in which our guests can relax and feel right at home, we are driven to serve our community with the best we have to offer, sweet treats, delicious savouries and of course the best coffee you'll have tasted!

"But it doesn't stop there we not only serve the best coffee we also bring to you traditional Turkish coffee and authentic morocco tea… I think it's best for you to come and enjoy and experience Lilly Café!"