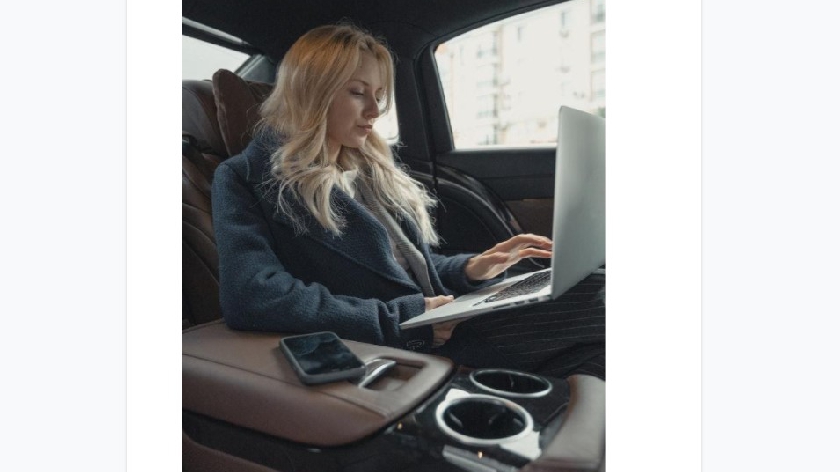 Not that long ago, the company car became the badge of success. Vehicles could be supplied by employers without them being rendered a taxable benefit.
And it's the same thing now. A company-owned automobile used for business purposes isn't considered taxable income. More and more companies have started to reward employees by offering them cars, which makes it easier for them to get to and from work. What about you? Do you provide company cars to your employees? If the answer is yes, keep on reading to find out how to gain the best possible advantage from your fleet.
Put your logo and company name on the company car
In spite of the fact that there are many alternative forms of transit, the average person prefers driving their car. Why? Convenience is the main reason. You don't need to stress over the timetable. People spend a significant amount of time in and around vehicles. Just think about it. When was the last time that you got stuck in a traffic jam? You can't move unless the cars in front of you move. As you look around, you can't find an escape. But your attention is caught by a logo.
If you have an eye-catching logo, and maybe some information, on the side, you'll make drivers notice your company car. Traffic participants are potential clients. If you're struggling to grow your business, it's not a good idea to minimize your potential client base. Your mobile marketing allows you to increase brand awareness, educate prospects and customers, and broadcast your message. No matter if the company cars are parked outside the employees' homes or at the shopping mall, they immediately stand out.
Rather than paying excessive fees to have your ad featured on a billboard, you should better place the logo and company name on your fleet of cars. The side panels aren't the only places for logo and company name placement. You can adorn just about any part of the automobile. When the ride is stuck in traffic, it will catch the eye. You'll make the right impression. It's like having your own billboard. People will constantly be looking at your large and eye-catching display. Make sure to get your wrap designed by a talented professional.
Consider hiring a fleet manager
A fleet of company cars keeps your business moving forward, literally. To ensure the safety of your drivers and vehicles, it's recommended to hire a fleet manager. Not only does approaching fleet management from a professional standpoint help reduce expenses but also increases the efficiency of the assets. Hire a dedicated person to handle vehicle purchase, insurance, maintenance, uplifting, and so on. It's the responsibility of the fleet manager to improve financial efficiency by reducing risk and optimizing costs. A good fleet manager is business-minded, tech-savvy, and tactical. Given that they deal with complex challenges on a daily basis, we wouldn't have it any other way.
It's of paramount importance to get auto insurance, which provides coverage for social use and commuting. Take the time to analyze different auto insurance quotes from leading brands. Every insurer will want a few simple questions answered when applying for auto insurance. They'll want to know how much time the employees will spend behind the wheel and how many work-related miles they're likely to clock up during a year. Attention should be paid to the fact that there isn't a standard business car insurance policy. Various options exist and it's up to you to decide what type best fits your needs.
If you have cars of different brands and makes in your fleet, take the time to understand their maintenance requirements. For instance, maintaining a BMW is a little bit pricey because it's a German car with specialty parts and groundbreaking technology. Toyota has the best value for maintenance, which doesn't come as a surprise. Owing to its popularity and widespread availability, the car is easy to maintain. It's not difficult to obtain the necessary replacement parts and the technology isn't overly complicated. The point is that you need to understand what maintenance the automobiles need.
Promote safe driving at work
If you have insurance, it will cover work-related accident costs. Nevertheless, if one of your employees gets involved in an accident, your company's image will be affected. The negative outcome can stimulate media coverage and marketplace scrutiny. Your brand won't be synonymous with safety and quality anymore. Consider doing some driver etiquette training with your team. Even the tiniest mistake can damage your reputation and you may not be able to recover. It can be difficult, if not impossible to survive a perception nightmare. You know what they say: prevention is better than cure.
Educate the staff on safe driving to make sure they're ready for unexpected situations and they'll return home safely. If you don't feel confident to do the training yourself, reach out to a professional. A safe driving professional will help you decrease the risks of auto accidents, minimize liability to risks and legal costs, lower repair bills, and protect business operations. Instruction doesn't need to be carried out in-person. It can be done over the phone or via video conferencing applications such as Zoom. Don't wait for an incident to happen to implement a safe driving program for all employees.
If someone in your organization experiences a collision while carrying work-related tasks, you're liable. You have to pay for everything from vehicle repair to the pain and suffering of the victim. The superior must answer, in case you didn't already know. However, if the employee takes the ride for a personal errand, you're not to blame for what happens. If the case goes to court, it might be argued that you didn't take the necessary steps to ensure employees don't use company cars for personal reasons, but still.
All in all, a tidy fleet of company cars can benefit you in many ways. It can be an expensive affair at times, but it woos away the hassles. Make your company shine by taking responsibility for the vehicles.