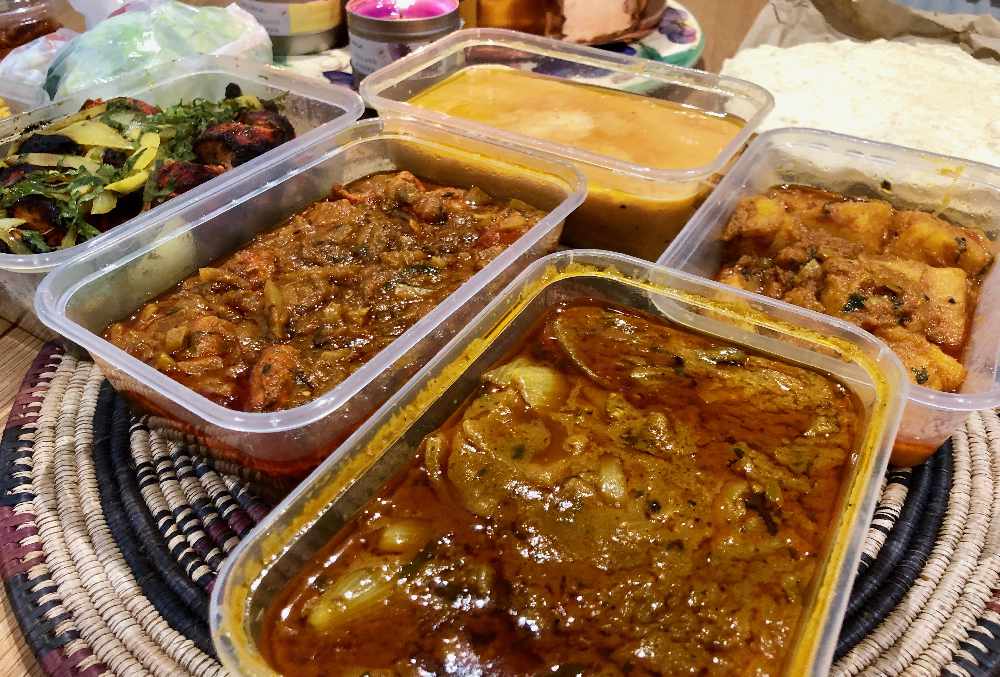 This week, MKFM were invited to try Kafila Indian who specialise in home delivery from their kitchens in Bletchley.
We went to meet the owners in Mount Farm and were immediately impressed with their ultra-clean facilities.
Upon looking at the menu, there were all of the traditional dishes in addition to some that we had not seen before. We then selected a few dishes for delivery later on that evening.
The food arrived exactly on-time. As the door opened, you could immediately smell the aroma of the food. When we went to take the food out of the carrier, we were impressed with the correct labelling of the piping hot dishes. We have all played the game "What dish is this?" when ordering a takeaway, so it was brilliant to have it all organised properly.
For the starter, we had Tandoori Chicken and poppadum's with various chutneys. The chicken, nicely marinated in tandoori spices, consisted of perfectly white breast. It also came with a fresh side salad and lemon to drizzle over the chicken.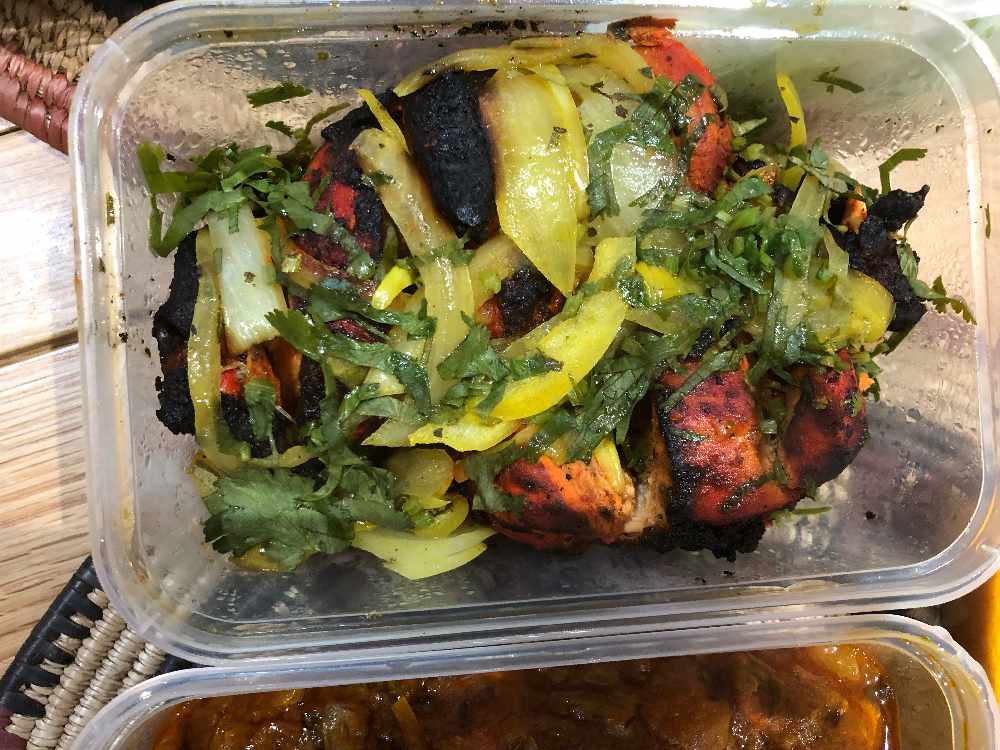 When ordering the main course, we ordered a variety: one of our favourite dishes, something new and something that I think is often hit and miss.
First, our favourite Lamb Balti. On the menu, it says ''a traditional North Indian dish. These dishes are freshly cooked and specially prepared in a medium flavoured balti sauce served with naan bread." The Balti contained a generous amount of lamb, tender and spiced just right, with a nice amount of onion. The naan bread was fresh, soft and perfectly cooked.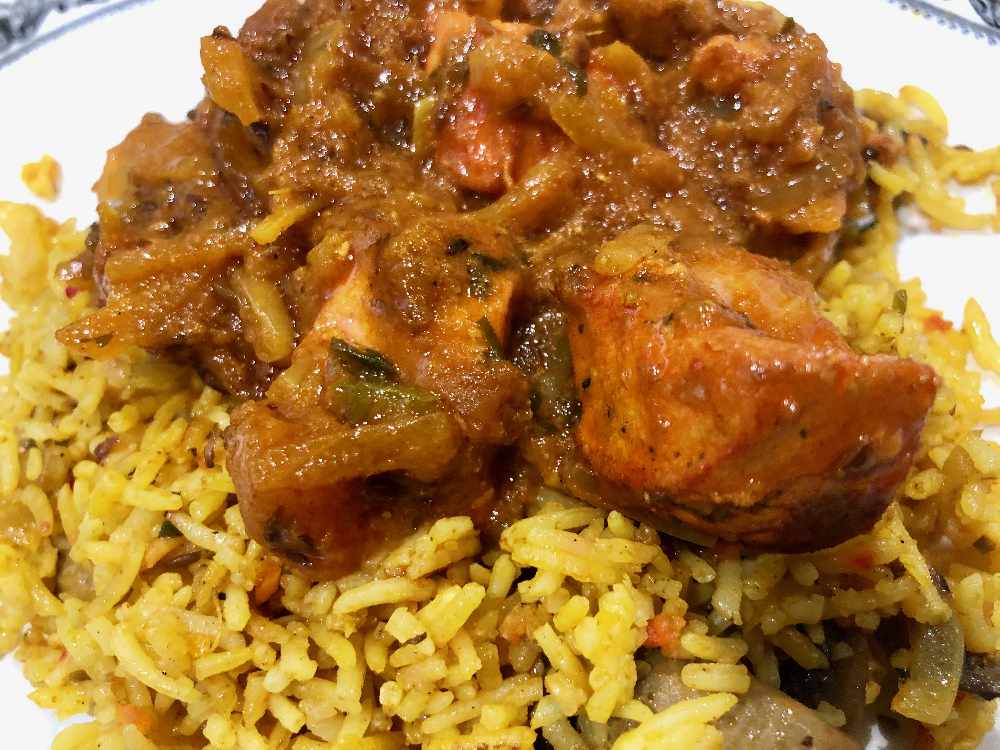 Next up, we tried a new dish called Jeera Chicken. On the menu it is described as "tender pieces of chicken cooked with cumin seeds, onions, green peppers" and is medium-hot to taste. It tasted very similar to Korai, however, it was slightly spicier with more sauce. The onions and peppers were finely cut which made a change to having thickly cut ingredients. We will definitely be ordering another Jeera Chicken.
Finally, we had Butter Chicken. I have always found that the dish is either just right, or contains far too much coconut, with there being no in-between. Upon opening the container, my initial thoughts were the sauce was quite runny with what looked like butter along the sides. However, after having a taste it passed the test. It was nice and buttery, and wasn't overpowered by coconut! It was polished off and enjoyed by everybody.
Each of the dishes arrived with naan bread, a selection of flavoured rice and Bombay potato. The sides perfectly complimented the mains.
We would without a doubt recommend Kafila for the following reasons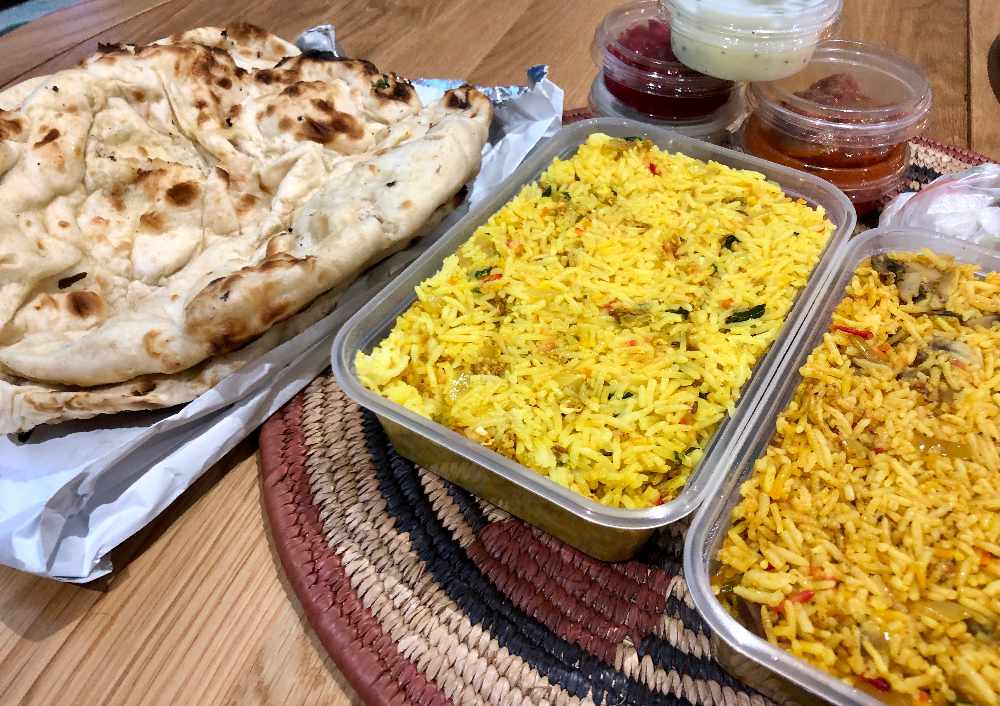 Prompt delivery and everything was piping hot on arrival

All dishes were fresh and flavoursome

Everything was perfectly spiced with unique flavours

There was no after taste or dehydration the morning after

No upset stomach from rich and spicy food
Kafila also offer various vegetarian dishes and sides.
If you are looking for an easy Valentine's meal or treat one evening than Kafila is a must.
Kafila Indian
8 Mount Avenue,
Mount Farm
Milton Keynes,
MK1 1LS
01908645097