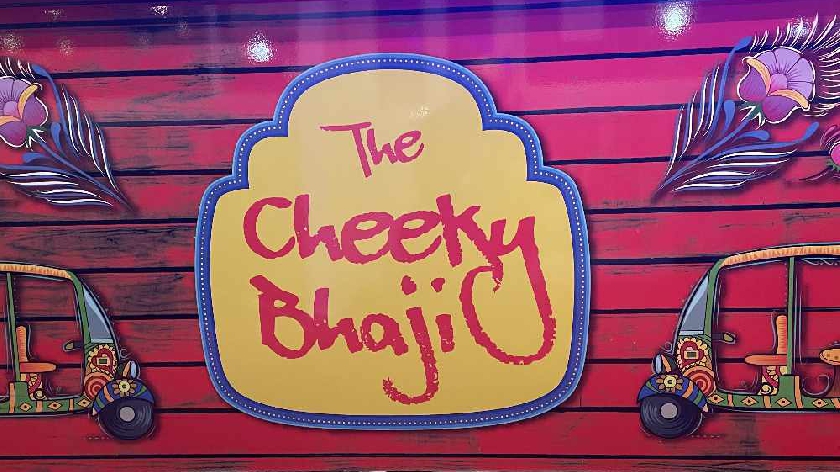 Brand new takeaway opens in former Moza building with traditional Indian curries and extensive street food menu going down a treat.
There isn't a week that goes by without MKFM being invited to sample a new menu or to the opening of a brand new eatery. Our love of food is well known, but unfortunately there isn't enough hours in the day to accept all the invites.
However, we were tempted last week following the opening of The Cheeky Bhaji that now occupies the former Moza Indian restaurant - which moved into the much bigger former HSBC building.
The Cheeky Bhaji offers a full menu of traditional Indian Curries and sides, as well an extensive menu of Indian Street food. (see full menu below)
From the menu we picked a selection of traditional dishes and street food including;
Kessariya Chicken Tikka

Tengri Kebab

Aloo Chops

Kali-Miri Calamari

Mixed Platter

Lamb Special

Chicken Kharai

Egg Fried Rice

Garlic Naan

Cheese Naan
The Kesariya Chicken Tikka starter was full of good quality chicken and would suit someone who is more accustomed to a Korma dish. Infused with saffron and spices this was a great dish to start with.
Next, we tried Aloo Chops that consists of potato balls in breadcrumbs in a tamarind sauce. I have to say this is now my new Indian side, they were more like fritters, very soft potato with a crispy shell.
Tengri Kabab were big chicken wings in a very spicy coating with an onion and coriander salad. These were exceptional with a generous amount of onions. If you are a fan of chicken wings then these are a must.
Our starters conclude with Kali-Miri Calamari that are ideal if you have someone who isn't a fan of Indian food. These were plain and simple but tasty. And we couldn't help but go for the mixed platter. This was your traditional platter with lamb, chicken, onion bhaji and vegetable samosa. Again, this was a great dish with some of the best onion bhaji we've had for ages, extremely tasty, perfectly round and just the right size.
For main the four of us continued to share the starters along with the more traditional items from the menu including; Lamb special, Chicken Kharai, Egg Fried Rice, Garlic Naan and Cheese Naan. All of these were as good as any we've eaten from various curry houses in Milton Keynes. All of the food was fantastic quality, hot and fresh.
In summary, Cheeky Bhaji offers everything you would expect but also has a number of new dishes that will tempt people who say they don't like Indian food. Every dish appeared to be cooked from scratch with everything having a distinct flavour.
The prices are on par with their competitors in town and the initial feedback on their Facebook page has been brilliant. If you are in Newport Pagnell and want to treat your taste buds then Cheeky Bhaji is more than worth a try.
The Cheeky Bhaji, 5 St John Street, Newport Pagnell, MK16 8HE. 01908 617877 / 589712.