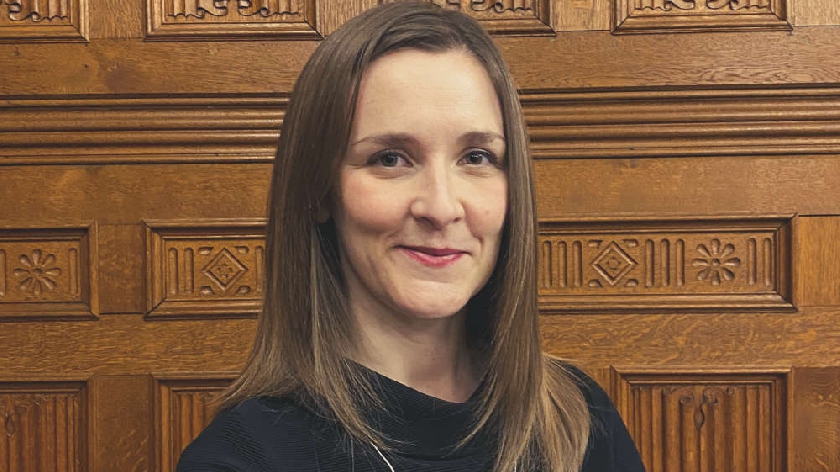 This January, Bletchley Park in Milton Keynes has welcomed Sarah Harwood as its new Director of Development.
Sarah joins Bletchley Park from previous roles as Director of Development at the Almeida Theatre and Head of Fundraising at the children's charity, Ark. Sarah is also trustee of the Arvon Foundation, a leading creative writing charity.
Sarah studied at the University of East Anglia. She was formerly Head of Major Donors & Appeals at the National Portrait Gallery, playing a key part in the gallery's successful 'Save Van Dyck' appeal. Before that, she worked at the Royal Academy of Music and was made an Honorary Associate of the in 2013 in recognition of her work to raise funds for young musicians.
Sarah starts at an exciting time for Bletchley Park as it prepares to open its largest ever exhibition galleries in April 2022, followed by a new Collections centre and Learning facility later in 2022/23.
The once secret home of Britain's World War Two Codebreakers, now an independent, vibrant museum and heritage attraction, Bletchley Park receives no regular government funding, and relies on visitor income for over 95% of its operating costs. Sarah and her team play a key role in fundraising for the continued development of the site to bring its incredible stories to life.
Sarah Harwood, Director of Development at Bletchley Park said: "Having grown up locally, I've always been fascinated by Bletchley Park's exciting wartime story. I am delighted to be joining the team and look forward to bringing vital growth to our community of supporters as we make Bletchley Park's important story accessible to the widest possible audience"
Bletchley Park is open daily – local residents can enjoy 50% off general admission, and all general admission tickets act as an Annual Pass giving unlimited free returns within twelve months. Visitors this spring can enjoy a very special dining experience with Bletchley Park's vintage date night (11 and 12 February 2022) in the Bletchley Park Mansion. Plus drop-in family activities over the February half-term, as well as virtual events with MK Gallery and author Alison Weatherby.
Visit https://bletchleypark.org.uk/ for the latest What's On information, and https://bletchleypark.org.uk/support-us/ for more details on how to support Bletchley Park's ongoing work.