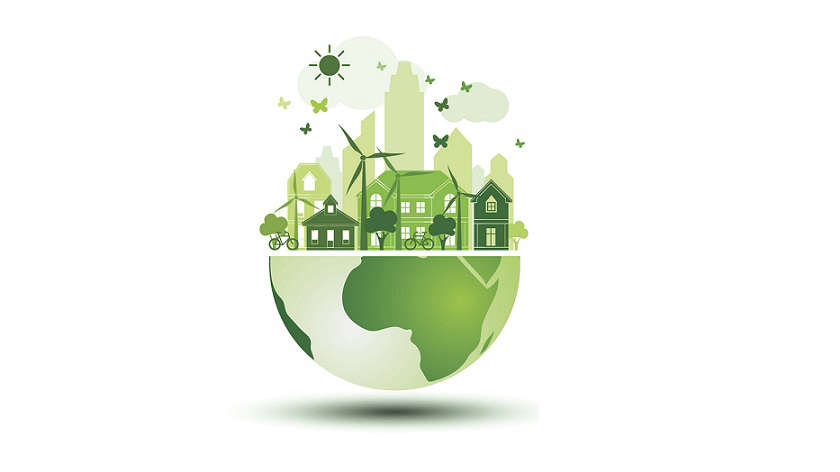 MKFM partner, T&K Home Improvements, share their "forward-thinking approach when recycling products" and their commitment to sustainability in their latest blog...
Established in a small garage in 1979, T&K Home Improvements have grown to become one of the most reputable independent manufacturers and installers of windows, doors and conservatories in Milton Keynes and the surrounding counties.
A Sustainable Future
We have a forward-thinking approach when recycling products, changing aspects of our business to increase sustainability and working with responsible suppliers. We take our aims seriously when changing towards a sustainable future for generations and making the home improvement industry the best!
We conduct continuous research to ensure we are always doing the maximum to reach our sustainability goals and find respectable businesses to work with who share the same values.
Recycling Products
T&K home improvements have sourced a reliable solution to recycle customers' disregarded windows when replacing them with high-performance profiles. T&K is actively working to recycle parts of many unwanted windows and doors. As a homeowner, you won't have to worry about replacing windows and doors with negative thoughts surrounding the environmental impact.
We provide a service to remove and dispose of our old windows and doors. When we remove your windows and doors, we work with VEKA recycling to break down and recycle 92% of each profile. The process consists of splitting the aluminium, wood, uPVC and glass. These are then sorted separately and re-produced into new products. This offers a reliable and cost-effective service that T&K's homeowners can depend on; putting an end to windows and doors ending up in a landfill.
We are proud to work with this environmentally friendly process and with VEKA who turn disregarded profiles into new ones that boast the same standards of quality.
In addition, all our window and door ranges are designed to maximise thermal efficiency, helping our customers to meet the environmental targets for the longevity of their homes.
We are proud that this service is affordable and within reach of all our clients. We can begin our simple, step-by-step procedure to a greener future.
Responsible Suppliers
T&K Home Improvements work with many ethical partners to produce premium products. We are happy to work with businesses that follow similar sustainable guidelines whilst our clients benefit from premium products that exceed industry standards.
Profile 22
Profile 22 holds VinylPlus accreditation. This label ensures that we work with responsible suppliers and makes it easy for customers to recognise the environmentally friendly and high-performing uPVC items we manufacture. Profile 22 approaches its environmental initiatives from a whole lifecycle perspective. Therefore Profile 22 was one of the first system houses to get this accreditation. This speaks volumes about how seriously they take protecting the environment.
Saint Gobain, Glass Factory
Saint Gobain's factory has been granted ISO 14001, the Environmental Management System Standard. This accreditation helps businesses to grow as the framework follows a Plan, Do, Check, Act cycle which allows Saint Gobain to drive continual improvement and achieve its environmental goals. Due to this, Saint Gobain manufactures environmentally, supplying only to UK businesses, helping to minimise transport emissions.
T&K's Commitment To Sustainability
T&K moving forward, is taking a proactive approach to maximising what they can do to help make the home improvements sector ethical. We continuously find new ways to try and minimise aspects of our business.
In recent months, T&K has been actively promoting the recycling of old windows and doors, which aims to gently increase the proportion of recovered materials and encourage the responsible and sustainable advantages of this.
In addition to this, we have had solar panels for over twenty years. This helps to power our factories which have saved 16,073,683 million air miles.
In a recent movement to help the environment, we have moved to electric vehicle fleets and recently invested in low-carbon emission HGV delivery vehicles. These vehicles are 25-35% more fuel efficient. This helps to decrease the air pollution of fumes.
Ethical Future
We are very proud to announce all our commitments and partnerships to help tackle the effect we have on our planet.
Our Northamptonshire customers can have confidence when upgrading windows and doors in their homes that they will be purchasing from a company which pledges to do its bit towards a better future.
You can check out our range of products and double glazing, knowing old profiles will be disposed of in a thought-out process. Contact us today by filling out our online quoting engine to learn more and find window and door products which reflect your values.