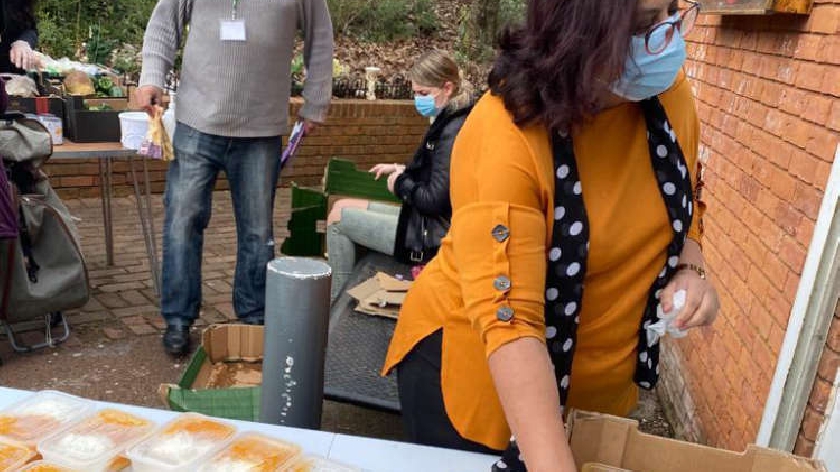 Hot on the heels of winning her prestigious award for Best Restaurants in Buckinghamshire at the Asian Food & Restaurant Awards, Naseem Khan, otherwise dubbed the 'Queen of Curry' in Milton Keynes, went on to feed more than 150 families this Christmas.
Renowned for her big heart, Naseem, her fantastic team, and legions of loyal customers joined forces to put together Christmas food parcels containing everything families would need to make a Christmas dinner, working tirelessly to deliver the packages to those in need.
Naseem says, "Namji is currently the only restaurant in the area providing hot meals on a weekly basis to the homeless, those who are struggling financially, and basically anyone who is hungry. We are so proud of everyone who has contributed to making this possible because we really couldn't have done it without them. As well as this, we also cooked and delivered Chicken Tikka Masala and Vegetable Curry to our hard-working NHS frontline staff on Christmas Day. We are all so grateful that we are in a position to support our community with food."
If you would like to get involved and help in some way, please do just drop off food at either of the Namji restaurants in Wolverton or the Xscape, and Naseem and her team will ensure that it is distributed to those who are in need.
Please do follow Namji Xscape and Namji Wolverton on social media where they regularly run food appeal campaigns.
Please click here for their website.