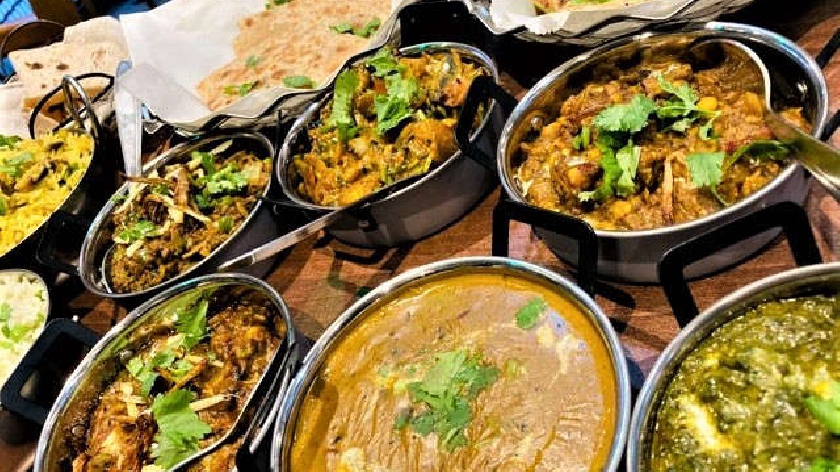 The owner of Wolverton's multi-award winning restaurant Namji has decided to take her authentic Punjabi cuisine to the food lovers of CMK by launching a second restaurant at Xscape.
The Xscape's Landlord's Agent, Rupert Long, played a pivotal role in supporting Naseem to embark on this exciting journey. Namji will be the first independent restaurant in The Xscape making the well-loved brand a trailblazer and paving the way to encourage more local independents to launch at the popular venue too.
Naseem tells us more: "The new restaurant will have a totally different look and feel to Namji in Wolverton with several new additions to our already popular menu.
"We are working with an incredible interior designer who has completely 'WOWED' us with his plans for the beautiful colour scheme and his own unique take on traditional Indian decoration but with a modern, contemporary twist. The restaurant will be very instagrammable and we cannot wait to reveal it!
She continues: "We have also teamed up with another independent business, Beauty Bakes, and are going to be showcasing Punjabi Afternoon Tea which we plan on making a beautiful and special experience for our guests.
"As well as traditional Punjabi sweets, Beauty Bakes will also be making a special range of western-style cakes that have been flavoured with Indian herbs and spices and will be served with a delicious selection of savoury Punjabi finger foods too. We will be open all day in the new Namji and will be serving our popular breakfasts as well as introducing Punjabi Thali's which will be on sale at lunchtime."
To add to this, the new larger restaurant will be on two floors and the second floor will be available to hire as a conference and meeting space for businesses in the area and for celebrations.
Naseem launched her own charity entitled Give Back 2U in 2017 when she also launched her first restaurant, Namji in Wolverton, as a Community Interest Company. All profits from Namji in Wolverton go towards helping other people in need and is the core reason that Naseem started her business.
Naseem has past experience of abuse and losing her independence, but through love and guidance from her mother, Naseem embarked on a journey to support women from different backgrounds into work.
Naseem explains: "I wanted to create a safe haven where women can get the support they need to live their lives with independence, earn their own money and be proud of themselves. I want to empower women to achieve their dreams.
"I have also always believed that no person should ever go hungry. Over the years we have served in the region of 500,000 hot meals as well as supported and raised thousands for local charities including Willen Hospice and MK ACT. I serve this food to help others as part of my pillars of Islam and this is something we will continue to do at Namji, Wolverton but also have some big plans to continue this good work at Namji, Xscape too. All will be revealed soon!"
The new venue is set to open in early August so do keep an eye on Namji's social media for more details to be released soon. Also, if anyone would like to donate to help Naseem continue her charitable work the details are below.
W: https://giveback2u.co.uk/
F: https://www.facebook.com/Namji12017
i: https://www.instagram.com/namji17/
T: 07849 516424
Awards
Best Indian in Milton Keynes 2019 MKFM
Circus Magazine Independent Food & Drink Awards 2019 - CIC Special Commendation of the Year
Circus Magazine Independent Food & Drink Awards 2021 - Winner of Favourite Indian Restaurant

Circus Magazine Independent Food & Drink Awards 2021 - Most Charitable Business During Lockdown

Unsung Heroes of Milton Keynes - Winner of the Mayors Award 2020
Milton Keynes Inspiration Awards 2020
BBC Three Counties Radio Make a Difference Awards
Community Champion 2020 - Stacey Bushes Meeting Place Ltd
Trip Advisor - Certificate of Excellence - 2018, 2019, 2020
Ranked Number 1 on TripAdvisor as the Best Indian Restaurant in Milton Keynes, 4 years running
Ranked Number 6 on TripAdvisor overall out of all 430 restaurants in MK
Restaurant Guru - Ranked Number 2 out of 796 places to eat in MK
Slurpy Certificate of Excellence - 2018, 2019, 2020 and 2021